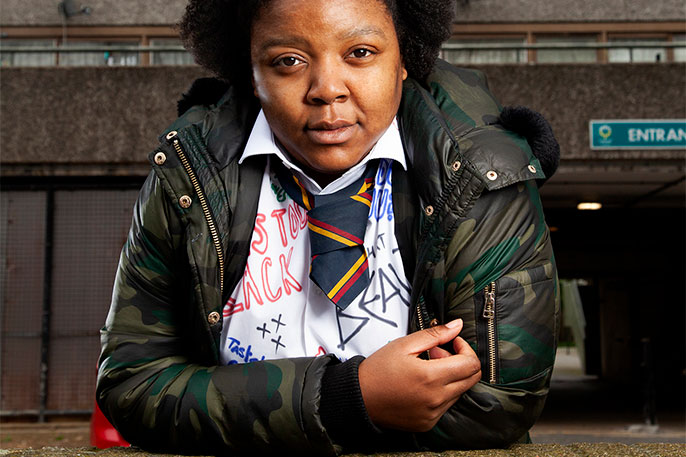 Yvette by Urielle Klein-Mekongo | Trailer
Yvette by Urielle Klein-Mekongo | Trailer
Evie is thirteen and lives in Neasden with her Mum. She wants to tell us about something… her crush on Lewis, trying to be a woman, hello kitty underwear, and her personal battle with body hair. She wants to make us laugh – she's good at it. She wants to tell us something, but she daren't let it out.
In a performance that is equal parts hilarious and powerfully moving, the award-winning Urielle Klein-Mekongo mixes spoken-word, garage remixes and vibrant original songs to tell the story of a young girl navigating her teens.
Don't miss this "winning and poignant" (The Stage) play set to the sounds of the early noughties. Commissioned by Bernie Grant Arts Centre in association with Hull 2017.