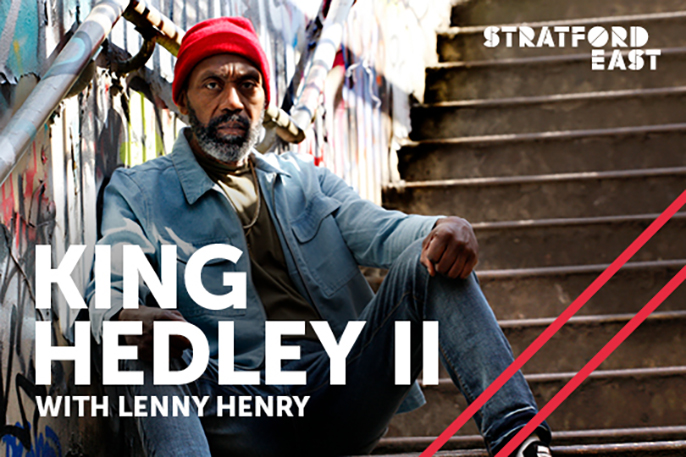 National treasure Lenny Henry is coming to Stratford!
Featured in August Wilson's touching and ferocious drama as smooth- talking hustler Elmore, Lenny Henry will be making his Stratford East debut, joined on stage by Casualty's Martina Laird. In 1980s Pittsburgh, we follow King, an ex-con, trying to salvage his life after prison. He has huge hopes and big dreams but how far will he go to try and achieve them?
King Hedley II is a quest for redemption for one man and a whole community dying to be heard.
Theatre Royal Stratford East:
Age Guidance: 14+ (please see the Stratford East website for Trigger Warnings)
Access Performances:
BSL Performance – Thu 06 Jun, 7.30pm
Captioned Performance – Fri 07 Jun, 7.30pm
Audio Described Performance – Sat 08 Jun, 2.30pm
Cast and Creatives
Writer August Wilson
Director Nadia Fall
Set and Costume Design Peter McKintosh
Lighting Design Howard Harrison
Sound Designer Christopher Shutt
Fight Directors Rachel Bown-Williams and Ruth Cooper-Brown of Rc-Annie Ltd
Vocal/Dialect Coach Claudette Williams
Dexter Flanders Mister
Lenny Henry Elmore
Martina Laird Ruby
Aaron Pierre King Hedley
Cherrelle Skeete Tonya
Leo Wringer Stool Pigeon
NEED TO KNOW: King Hedley II is at Theatre Royal Stratford East from 17 May to 15 June 2019 | book tickets online | call the box office 020 8534 0310