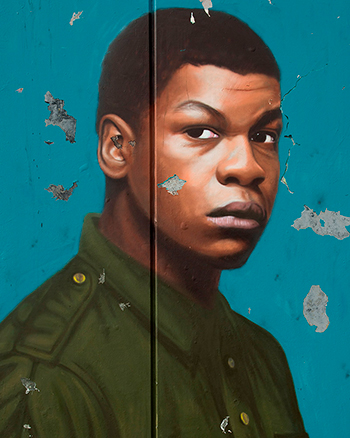 "World Premiere of a new version by Jack Thorne
Starring John Boyega
Jack Thorne breathes new life into Woyzeck (This is England, Let The Right One In, Harry Potter and the Cursed Child), one of the most extraordinary plays ever written.
It's 1980s Berlin. The Cold War rages and the world sits at a crossroads between Capitalism and Communism. On the border between East and West, a young soldier and the love of his life are desperately trying to build a better future for their child.
But the cost of escaping poverty is high in this searing tale of the people society leaves behind.
Previews from 13 May 2017 
Directed by Joe Murphy

Related links