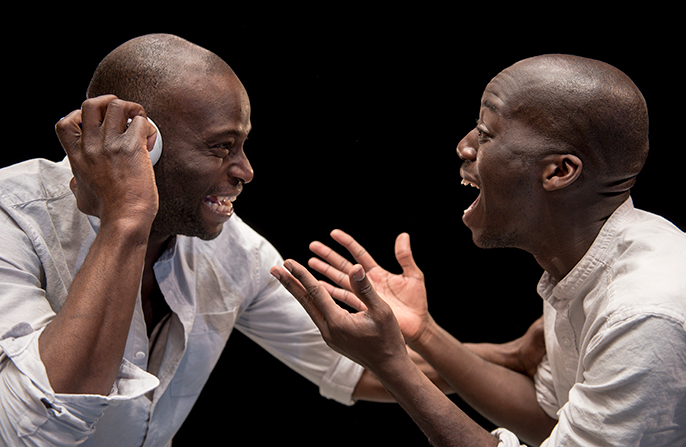 Two men, unlikely friends, stagger through days of crippling prison work, breaking free in nights of playful escapism and ecstatic, dreamlike joy. With just scraps from their cell, they prepare for a performance of Antigone in front of the prisoners and guards – an act of defiance from people who have lost everything they have to lose.
With gut-wrenching emotion, soaring beauty and exquisite simplicity, this great drama of defiance and determination draws on the stories that linger from Robben Island where Nelson Mandela was held prisoner.
The Island will be performed in an intimate, in-the-round setting.
Cast: Edward Dede and Mark Springer

Director: John Terry