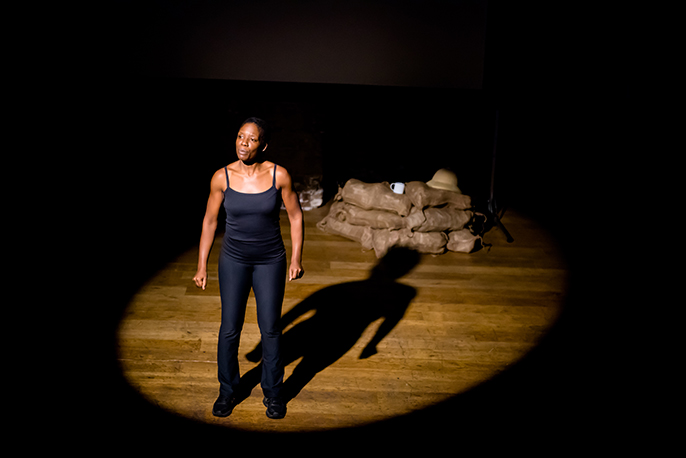 Raising Lazarus charts the true story of Kat Francois' relative from the Caribbean island of Grenada, who joined the British West Indies Regiment in 1915 to fight for Britain during the First World War.
READ OUR INTERVIEW WITH KAT FRANCOIS
A journey which took this young West Indian soldier to England's Sussex coast, and on to Egypt and East Africa to fight for a country he knew as the Motherland.
Kat Francois weaves a story of how she discovered she was connected to a part of British history she previously thought had no relevance to her.
Kat exposes a small part of the journey undertaken by thousands of Caribbean soldiers who volunteered for King & Country.
READ OUR REVIEW OF RAISING LAZARUS
Kat Francois is a world renowned playwright and performance poet, BBC and World Poetry Slam Champion. Raising Lazarus continues to tour nationally and internationally and is also available in a schools version with accompanying workshops. For more information please visit www.katfrancois.com
Info: Raising Lazarus is at the Brighton Festival on 9 & 10 May 2017, 8pm / book tickets