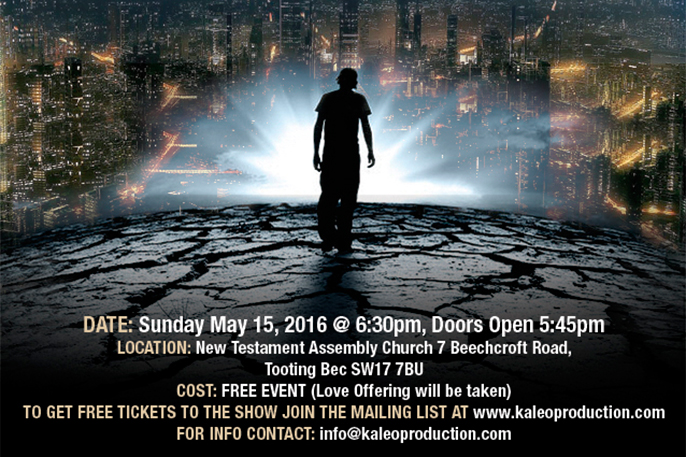 Candace Benton is breaking out of her church-box to explore what the world has to offer.
After repeated declines to attend a "meeting" that her friend Natalie keeps raving about, Candace finally decides to attend and quickly finds herself on a soul-searching quest that her new found "love" Eucles the "meeting" leader instigates.
It's doesn't take long until Candace begins questioning the pulpit pounding preaching she's been subjected to and a church she believes has been resistant to change.
Trust God The Stage Play - trailer
Dr Spencer's Announcement - Courtesy of Youtube.com
When Natalie stumbles on some critical information about the "meetings", she has a change of heart that she must share with Candace. But when planes are being grounded, people are missing and no one can explain why, it just might be too late.
In a tale of twisting events, last minute decisions and shocking revelations, this stage play will make you think deep and hard, am I ready for Change?
Info: Changed by Dr Elaine Spencer is at New Testament Assembly Church, 7 Beechcroft Road, Tooting Bec, London SW17 7BU on Sunday 15 May 2016, 6.30pm | This is a FREE, ticket only event. To get FREE tickets, join the mailing list at www.kaleoproduction.com.
Related links
See listing for Private Pain in Public Pews by Dr Elaine Spencer at Penge Baptist Church, 121 Maple Road, London SE20 8LP, 7.30pm and New Testament Assembly Church, 370 Lee High Road, London SE12 8RS on Saturday 14 May, 2016, 7.30pm

Interview with Dr Elaine Spencer