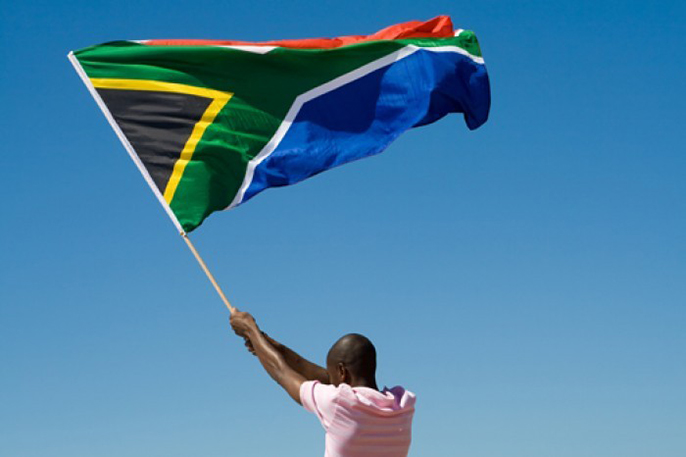 On the 20th anniversary of Nelson Mandela's inauguration, the Royal Court will stage a series of readings, offering an insight into South African life today and the urgent concerns of a younger generation two decades after the end of apartheid.
After a year-long workshop led by British playwrights Leo Butler, Winsome Pinnock and International Director, Elyse Dodgson, these six plays, presented at the Royal Court as works-in-progress, look at absent fathers, political corruption, sexuality, race and religion in contemporary South Africa and the legacy of the new generation of children, growing up as 'born frees'.
The project is part of the British Council's Connect ZA programme, a line-up of events which will run alongside the week of readings, including a panel discussion, a live poetry evening, featuring top spoken word artists from South Africa and a late night music event.
Mon 12 May, 7pm
A New Song
By Napo Masheane
Directed by Richard Twyman
Thokoza is a domestic worker who persuades her sister workers to get involved in the Anti Pass Book campaign of the 1950s. The women whose voices took centre stage in the "struggle" are vividly brought to life in this celebration of political action, song and friendship.
Tue 13 May, 7pm
NewFoundLand
By Neil Coppen
Directed by Simon Godwin
Jacques is an anaesthetist working in a hospital in a rural community. Sizwe is a dancer who is connecting with his ancestors. When they meet for casual sex, memory and tradition collide. A hallucinatory exploration of sexuality, race and religion in contemporary South Africa.

Wed 14 May, 7pm
Fana La Fale (Here and There)
By Omphile Molusi, translated from Setswana by the playwright
Directed by Dawn Walton
Street clown Wilfred and his girlfriend Cindy live in a shack of corrugated iron. Joined by their young relatives, "born frees" with very different dreams, they start a fight against a corrupt housing system to drag themselves out of life in the slums.

Thu 15 May, 7pm
Brave
By Mongiwekaya
Directed by Phyllida Lloyd
Ben and Skinn are out on a joint run. With the weed still burning a hole in their pockets they're stopped by the police. The drive home from a night out turns into a brutal journey which leaves the accused and his accuser changed forever. A suspense drama that looks at old divisions in a new country.

Fri 16 May, 7pm
All Who Pass
By Amy Jephta
Directed by Caroline Steinbeis
District 6, Cape Town, 1974. The inner-city neighboured is being forcibly cleared by the apartheid regime. 2013, a daughter returns to claim her inheritance and exorcise the ghosts of what took place there. A journey to a landscape of memories past and present.

Fri 16 May, 8.45pm – FREE but ticketed
Performance Poetry from South Africa
Curated by poet, singer, spoken word artist and writer, Leeto Thale, the night includes a guest slot from Thabiso Mohare (aka Afurakan) 'the crown prince of Johannesburg's underground slam poetry scene.'
Followed by music from South African DJ Esa Williams in the Royal Court Bar & Kitchen 'til late.

Sat 17 May, 3pm
The Last MK Fighter
By Simo Majola
directed by Ola Animashawun
Mshiyeni lives with the nightmares of his comrades who were left behind in Angola fighting for South Africa's freedom. And fights with his son, who blames him for the years he was absent as a father. A heartbreaking story searching for a new understanding of the sacrifices made for one's country.

Sat 17 May, 4pm – FREE but ticketed
Panel discussion, New Writing in South Africa, with playwrights Simo Majola, Mongiwekaya, Amy Jephta, Omphile Molusi, Neil Coppen and Napo Masheane, hosted by the Royal Court's International Director Elyse Dodgson.

New Plays from South Africa is presented as part of International Playwrights: A Genesis Foundation Project and this project was undertaken in partnership with the British Council's Connect ZA programme.

Info: New plays from South Africa: after 20 years of democracy is at the Royal Court, Jerwood Theatre Upstairs, Sloane Square, London SW1W 8AS | Book tickets