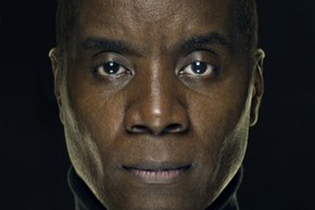 SPECIAL EVENT: Join historian Dr Rodreguez King-Dorset, Researcher in African Performance at Cambridge University's Centre of African Studies, for an exclusive event investigating the role of black actors in Shakespeare.
The afternoon will begin with a screening of Black Shakespeare, an hour long documentary written and narrated by Dr King-Dorset, and drawing on archive resources from the V&A Theatre & Performance Collections and beyond. The film celebrates the first generation of black British theatre pioneers working on Shakespearian plays in London from the 1950s, with particular focus on the work of Talawa Theatre Company.
The screening will be followed by a panel discussion and Q&A with Dr King-Dorset and special guests including Yvonne Brewster.