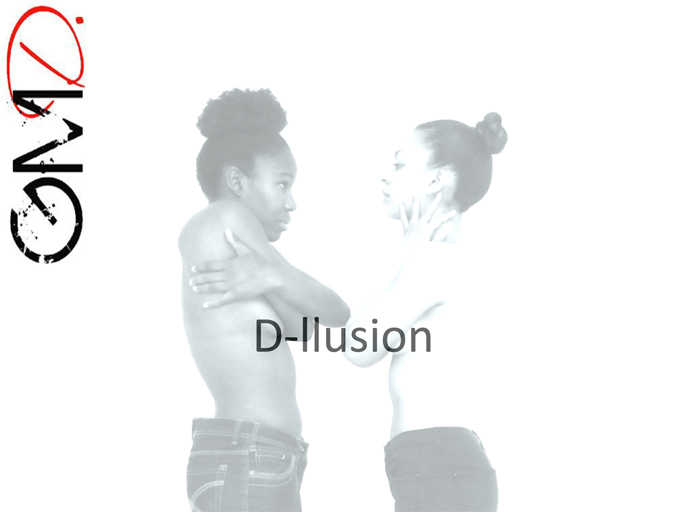 'D-llusion' explores perceptions of body-image seen through a young woman's eyes. As she battles with her psyche she percieves herself through media sound-bites and through her 'mirror image'. An unheatlhy obsession with her reflection results in her self-image becoming distorted. Is her 'mirror' an apparition, or a psychological nemesis; is the image real, or a figment of a delusional mind?
D-llusion Trailer 2013
D-llusion Trailer 2013 - Courtesy of Youtube.com
Choreography and text: Gerrard Martin.

Dancers: Angela Marie Hurst and Letty Mitchell.

Soundscape/arrangement: Mike Scott-Harding, (biggerthanME productions)
Gerrard Martin Dance is a new project based company, formed in 2011 to produce works of emotive and socially relevant dance-theatre.

To teach and facilitate creativity through movement, yoga, and dance.
The vision for GMD is:
To produce dance works, which entertain, inform and raise awareness
To teach and faclllitate dance,yoga and movement based workshops for the community, students and artists
To collaborate and engage with artists across different mediums


Info: D-Illusion by Gerrard Martin Dance is at the Peepul Centre, Orchardson Avenue, Leicester LE4 6DP, 9.30pm, 23 May 2013 www.gerrardmartindance.com/