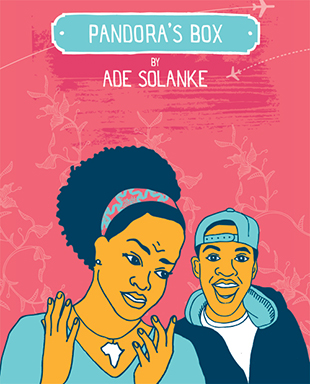 On holiday with her streetwise son in Lagos, a British-Nigerian mother is in turmoil. Should she leave her only child in a strict Lagos boarding school, or return him to the 'battlefields' of inner London…?
A family spanning three generations and two continents meet together in Lagos for the first time in over thirty years. But the joy of reunion also unleashes long-suppressed truths.
An exuberant mix of comedy, tragedy and family drama, Pandora's Box reveals the heartbreak behind the difficult choices all parents must make and the price their children pay.
Info: 7.45pm | Oval House Theatre, 52-54, Kennington Oval , London SE11 5SW | www.ovalhouse.com
There will be a post show discussion with Diane Abbott MP, who sent her son to school in Ghana for two years, taking place on Friday 6 May, 7.45pm.