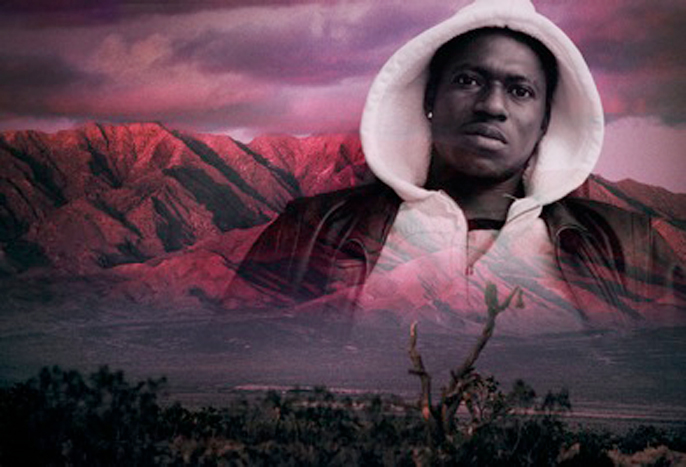 They say your life flashes in front of you just before you die. But supposing it's not just your life. Supposing it's someone else's...
A new play by Mojisola Adebayo.
Soldier Boy's in a deep situation. Minding his own on the streets of Deptford, he collides with the wrong crowd and meets trouble. Just one more hoody with a knife in his belly, he lies crying for his mother on a riverbank. Instead his cries are heard by the long-dead Desert Man, from Mali 300 years ago...
This is the start of an amazing trip, from the chaos and crime of London streets to the stench of slave ships on the open seas and the chains of cotton plantations in America's Deep South. Man and boy share the absurdity and brutality of their history in order to shape thier future.
Shot with killer voices, singing across the ages from Mali to hip hop, from slave songs to rap, Desert Boy is a funny, fantastic and provoking new musical epic.
Written by Mojisola Adebayo, music and direction by Felix Cross.
Post Show Talk Backs
Thursday 6 & 13 May - with the creative team and guests
After Party with DJs
Fridays 7 & 14 May

Info: Desert Boy is at The Albany from 28 April - 15 May, 2010 | Time: 7.30pm | Address: The Albany, Douglas Way, London SE8 4AG Phone: 020 8692 4446