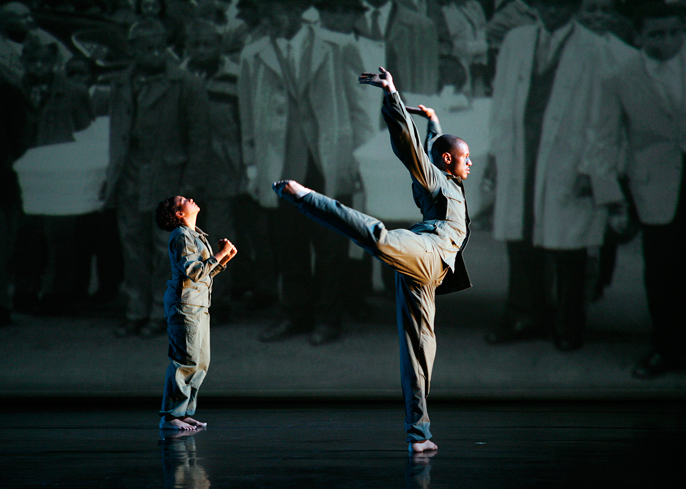 Choreographer-dancer Ronald K Brown is celebrated for his powerful, impassioned and distinct fusion of African dance with spoken word, social dance styles, ballet and contemporary dance.
Brooklyn-based Evidence presents a thrilling triple bill of his works, including the passionate Grace, originally created for the Alvin Ailey American Dance Theatre and premiered to great acclaim, and Order My Steps, set to the music of Terry Riley, the Kronos Quartet and Bob Marley.
One Shot: First Glance is an exuberant excerpt of a new work inspired and featuring photographs by noted African-American photo journalist Charles 'Tennie' Harris, renowned for taking his stunning pictures in just one shot, capturing a lifetime legacy of dignity and hope.
'The choreographer Ronald K Brown is something of an archaeologist. In his dances - poetic structures of great subtlety and force - there is a sense of a singular artist digging for a forgotten treasure' (New York Times).
Evidence, a Dance Company: Ronald K Brown is at the Southbank Centre on 7 & 8 May, 2009 at 7.45pm.
Address: Southbank Centre, Belvedere Road, London SE1 8XX
Box Office: 0871 663 2500
Tickets: £20 £15 £12
Info: Best available seats for only £10! Call Southbank Centre's Ticket Office 0871 663 2500 and quote £10 GRACE OFFER