Death of a Black Man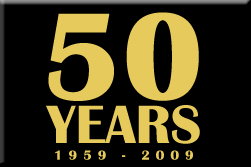 From a furnished flat in Chelsea, 19-year-old Shakie runs his entrepreneurial empire selling Scottish best peat water to American tourists on the King's road. After an absence of two years, Jackie, an ex, bursts into his flat. Why she is there and where she has come from is not clear. Dreamlike in quality, the one thing that is clear is the need to make it in a white man's world.
Alfred Fagon was one of the key Black British playwrights of the 1970s and 80s. Born in Jamaica in 1937, he came to Britain where he established his reputation as an actor and writer. He died of a heart attack at the age of 49 at the height of his career. Death of a Black Man was first produced at Hampstead Theatre in 1975.
Death of a Black Man is at the Hampstead Theatre on 7 May, 2009 at 7pm.
Address: Hampstead Theatre, Eton Avenue, Swiss Cottage, NW3 3EU
Box Office: 020 7722 9301