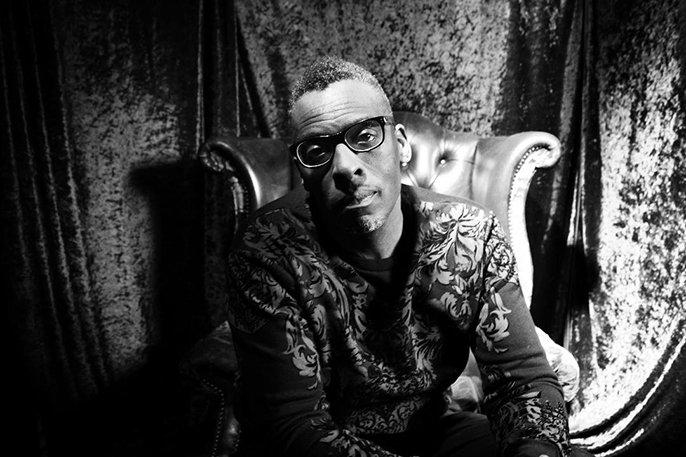 Cleveland Watkiss MBE, the Best Male Jazz Singer in Britain, presents an historical project that brings to live some of the greatest songs ever written by Jamaican legends like Gregory Isaacs, Dennis Brown, Delroy Wilson and more. This a personal project that connects Cleveland Watkiss to his Jamaican roots with songs he grew up with.
DJ Paul Bradshaw of Straight No Chaser has selected some rare gem records to kick starts the evening in a spectacular way.
It is well known that Jamaica has a long history of pioneering musical sounds - from Mento, Ska, Reggae, Dub, Roots and way beyond with many of its internationally celebrated musicians spawning from that great musical institution (The Alpha Boys School) under the tutelage of (The Nun) Sister Mary Ignatius Davis.
Record labels and producers like Studio One, Coxsone Dodd, TuffGong, Lee 'Scratch' Perry, and King Tubby were all highly Influential in the development of Jamaican Music along with musicians, singers and performers like Don Drummond, Ernest Ranglin, Barratt Brothers, Jackie Mittoo, Leroy 'Horsemouth' Wallace, Alton Elis, Ken Booth, The Wailers, Millie Small, Marcia Griffith, Dawn Penn, Dennis Brown, Gregory Isaacs, Burnin Spear, Jonny Osbourne and many many others. Many of those named here are also Alpha Boys.
"Best Male Jazz Singer in Britain" Evening Standard
CLEVELAND WATKISS (MBE) - vocals
ORPHY ROBINSON (MBE) - keyboards/percussion
DAVID GOODE - keyboards
DELROY MURRAY - bass
BRANDON MURRAY - guitars
DAN BARNETT – drums


NEED TO KNOW: Cleveland Watkis is at Rich Mix, 35-47 Bethnal Green Road, London, E1 6LA. on 4 March 2019 | book tickets | call the box office on 020 7613 7498 | tickets: £17.50/£15.00 (cons) | Cleveland Watkiss website