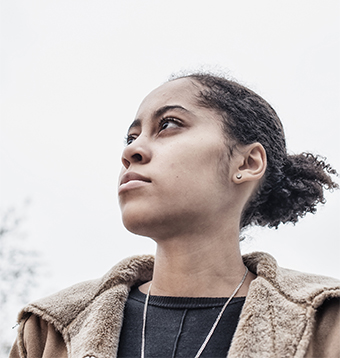 The Belgrade's brightest young female talent will be staging a new production at the theatre this March. RISE will be devised and performed by the Belgrade Young Company, comprised of members from across the Belgrade's youth theatre groups, giving them the opportunity to experience a professional rehearsal and production process.
Girls are defying the rules. Making waves. Shining bright.
They can be anything they want to be. Can't they?
Frustrated by their experiences of everyday sexism, a group of young women hijack a van and go on a road trip to seek solace from their pop idol, the Queen Bee. But things don't work out quite as planned, and the young women have to look elsewhere to find a way forward in their own lives. 
Devised by the Young Company in collaboration with Wordsmith Liz Mytton and Director Justine Themen, the production will explore what it's like to be a young woman growing up in the 21st century.
One recent NHS study found that 12.6% of women aged 16-24 screen positive for post-traumatic stress disorder, three times the incidence amongst young men, whilst 19.7% self-harm and 28.2% have a mental health condition. These shocking statistics have been a starting point for the company in creating this brand new piece of theatre.
Info: Rise will run in at the Belgrade Theatre from Mon 13 to Sat 18 March. Tickets are free but with a request for donations to support the work of the Belgrade Community & Education Company / More information on the Belgrade Theatre website