And There Was War by Final Call Productions

Written and directed by Jermaine Wong


Stratford Circus Arts Centre
26 - 28 March 2016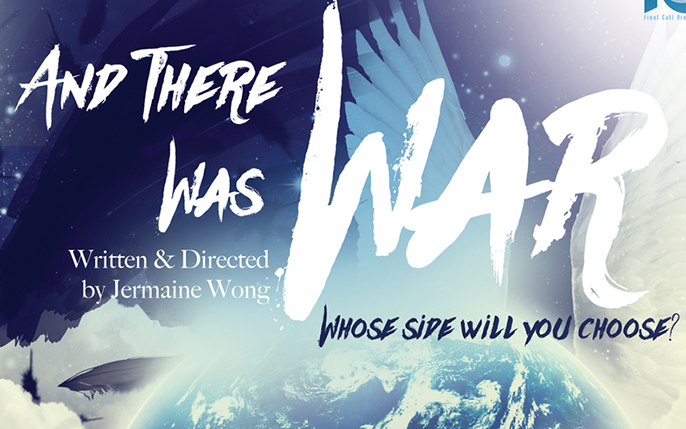 Why do bad things happen to good people? If God is all about love why is there so much evil in the world? These timeless questions have baffled cultures, religions and philosophies from around the globe. With masterful storytelling And There Was War provides true answers to these age-old questions and will leave audiences with a deep and emotional connection with some of the Bible's most pivotal characters.
This un-missable reworked performance of the 2012 original will be held at the Stratford Circus Arts Centre over the Easter Weekend.
And There Was War features Lloyd Reid Actor (Family Matters, Life Begins, Love, Sax and all that Jazz) and professional singer (Brooks & The Company) as Lucifer.
Through skillful theatre making, director and writer Jermaine Wong brings to life the untold story of the Angels. You will experience their struggle of divided loyalty and witness the results of the fall and rebellion.
"Jermaine Wong is a positive influence in the community and a positive role model to our youth!" GotkushTV.
"I have been totally touched by this performance. It makes you realise the power of love…EXTRAORDINARY!" Premier Gospel Radio.
"I was blown away by the strength of their message, professionalism and talent." SEC Youth Department.
And There Was War takes you on a journey where you will follow the intimate challenges of a pregnant Mary and an unbelieving Joseph. You will feel the disappointment of a tempted Eve and a heartbroken Adam, experience the murderous rivalry between brothers Cain and Abel, be humbled by the last-day faith of Noah and his sons and be brought to tears by the brutality of the crucifixion.
"As a believer in God I often get challenged with questions about God's fairness and justice. "Is it fair that He allows evil to exist?" Is it just to pardon wrong doers?" "Why does He allow the innocent to suffer for what they haven't done?"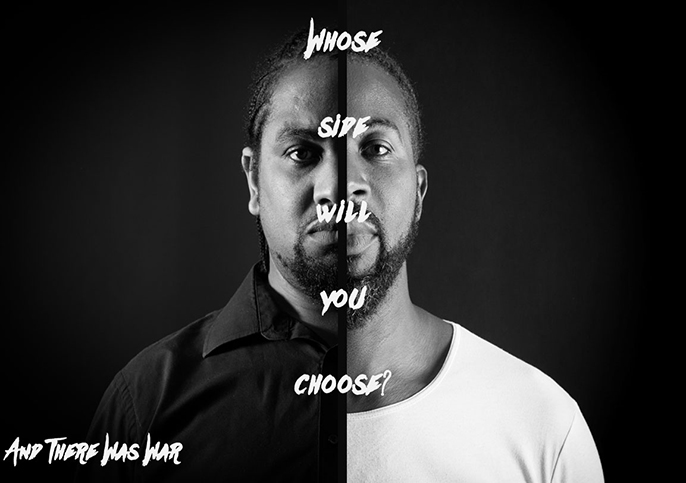 These are just a sample of the many questions I receive from earnest people who really just want an honest and genuine answer to these real concerns. And There Was War is a faithful and sincere response to these questions and questions alike and through slick and witty dialogue, emotional movement pieces, stylized dance, captivating music and brilliant acting And There Was War demonstrates a simple truth. That God has a solution and a plan of action.
And There Was War is an inspiring, insightful, relevant and thought provoking play celebrating how we can overcome. It will provide answers and most importantly hope."
Jermaine Wong Writer/Director of And There Was War.
Info: And There Was War will be at Stratford Circus Arts Centre, Theatre Square, London E15 1BX on Saturday, 26 March, 7pm; Sunday, 27 March 4pm & 8pm (BSL interpreter available at matinee) and Monday, 28 March 7pm. | Book tickets | Visit the Final Call Productions website