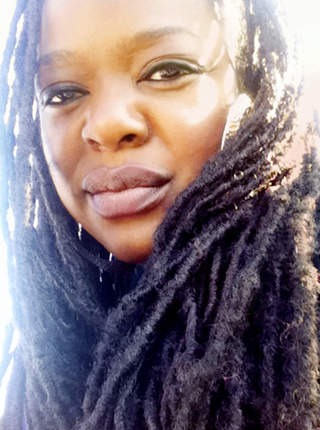 New Albany Associate Artist ESKA performs her first London headline show this March, featuring music from her EP Gatekeeper and debut album English Skies.

Zimbabwe born and Lewisham raised, ESKA possesses a unique sound that transcends genres. Her virtuosity has attracted the attentions of a host of acclaimed artists such as Tony Allen and David Sylvian, and her vocal arrangements have credits on 3 Mercury-nominated albums, most recently The Invisible's self-titled debut in 2009. Her work is best described as folk but what truly defines her music is its diversity and innovation.

The Albany gig will be something of a homecoming for ESKA. From the local area, and having led several workshops at the venue over the years with aspiring and emerging young artists, becoming an Albany Associate Artist is a natural progression. The March gig will not only be her first headline performance, but also her first solo performance at the Albany.

ESKA says: "I grew up in Lewisham and the Albany was an inviting landmark to me as a young person. There were always eye-catching posters outside and a sense of it being a community hub. The Albany is unique in the sense that it has such a welcoming atmosphere and I have a great respect for its ethos… artists need spaces to think and explore creative ideas - the venue and creative team at the Albany make you feel that anything is possible. it's a great nurturing place for dreamers, like me."
Info: Eska will be at The Albany, The Albany, Douglas Way, Deptford, London SE8 4AG, 7.30pm