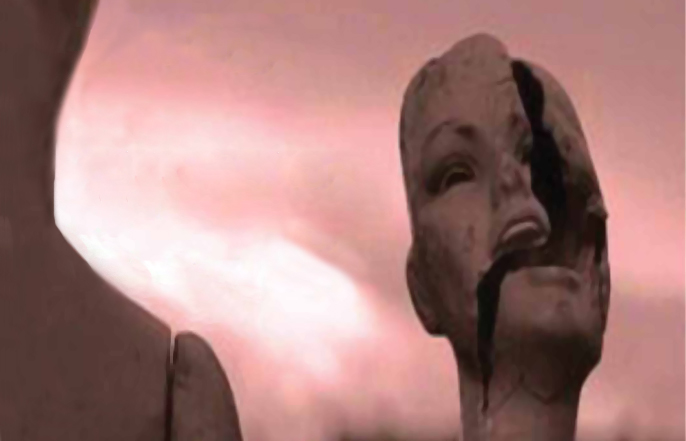 We're on an island like Haiti - the year is 2040... After a cataclysmic natural disaster the world has gone wild: panic, a huge diaspora of the people, the military gone bezerk... finally the sexes turn upon each other.

Pockets of survivors go to extreme lengths to defend their hard-won communities: it would be madness to make new war on this fragile peace.....

Macho, violent, paranoid, superstitious, religious, with gender used as a weapon much of the time... This play is about a male culture where the only female characters are 'other' non-humans, or mothers who get murdered, or women with ambition who go crazy and kill themselves. In many ways La'beth's Macbeth is an experiment - by putting the text in the mouths and bodies of women we can listen with renewed attention. Perhaps we're used to seeing men war with each other but what does it feel like to see women use violence against each other? To choose to destroy their fragile community? This physical, imaginative production explores these questions.

We're a new company, La'Beth, and we've created a dynamic, physical, mixed-ethnicity ensemble that is female-led. For our first venture, we're exploring that very masculine play, MacBeth. The ensemble is led by Vivienne Rochester (RSC, Joint Stock), and features Robyn Anne Moore (EastEnders), Nikki Kelly, Shana Mongwana and David Monteith with movement by Kate Lush (Song of the Goat).
---
PERFORMANCES: 29th- 30th -31st March - Matinées at 2.30pm on 31 March
VENUE: John Lyon Theatre, Keeley St, Covent Garden, London WC2B 4BA
INFO: Box Office: 020 7492 2542 email: drama@citylit.ac.uk