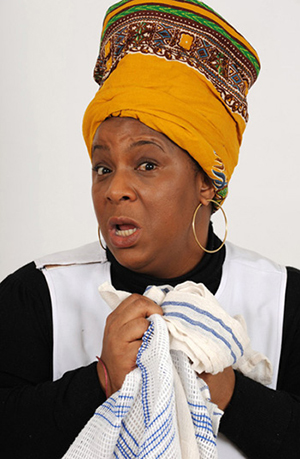 A favourite comedy star of both TV and Radio, including The Real McCoy, Absolutely Fabulous and The Lenny Henry Show, Llewella Gideon brings the stage production of her highly successful BBC Radio 4 sitcom series to Oval House (awarded Critics' Choice by both The Times and The Guardian).
Forced into temping hell, out-of-work actress Cynthia Cynical embarks on a hilarious guided tour of her office and the characters that inhabit it, including the "Office Bitch", "Amma" (the Ghanaian Canteen Lady) and "Mrs Henry" (the Office Cleaner), who share their indomitable views on the meaning of life as only they know it.
The Little Big Woman is a satirical look at the rites of passage of a black British woman in the throes of a mid life crisis, exploring topics such as love, losses, ticking body clocks and the perils of office politics.
Info: Address: Oval House Theatre, 52-54 Kennington Oval, London SE11 5SW | www.ovalhouse.com