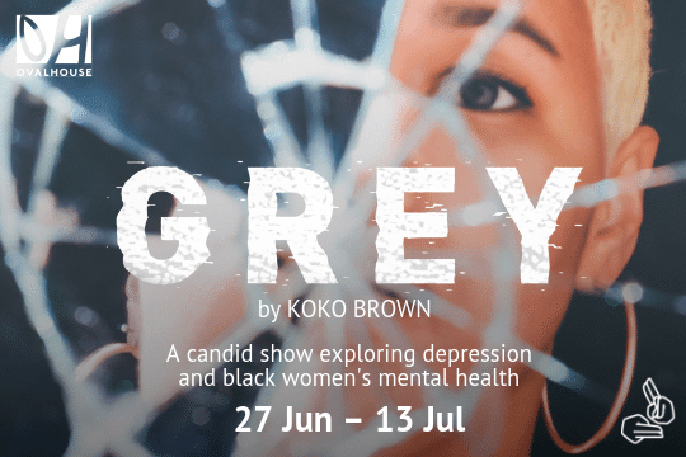 She is a strong, independent, black woman. She has a roof over her head. She has food in her fridge. She lives a good life. She's also a little bit sad, a lot of the time. She doesn't understand why.
Following her 5-star solo show, WHITE, Koko Brown brings you the second instalment of the Colour Trilogy, GREY. A candid show exploring depression and black women's mental health. Blending spoken word and vocal looping, GREY is fully British Sign Language integrated. #GREYplay
GREY Trailer | EARLY BIRD OFFER
GREY Trailer - Trailer | courtest of Youtube.com
Book before 26 June and get an early bird £8 ticket offer for all performances between 27 June and 2 July. BOOK YOUR £8 TICKET - enter HELLARAD when booking online or quote when calling the box office 020 7582 7680.
NEED TO KNOW: GREY is at Ovalhouse Theatre from 27 June to 13 July 2019 | BOOK TICKETS NOW | READ INTERVIEW WITH KOKO BROWN