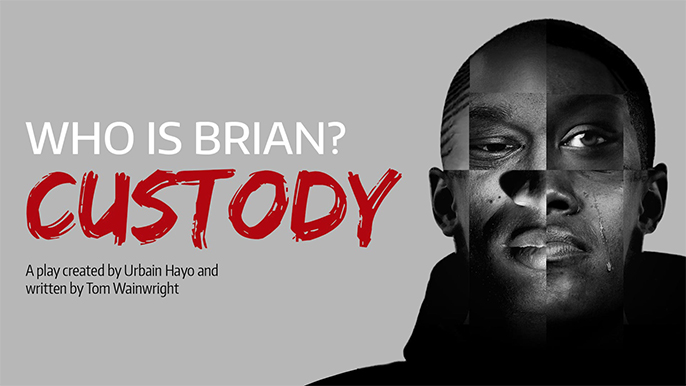 Custody 2019 (Trailer)
Custody 2019 (Trailer)
When a young black man, Brian, dies in police custody, it sends shock waves across the community. Reeling from his death, Brian's family struggle to make sense of their loss, whilst pursuing a lengthy court battle to find justice.
Inspired by creator Urban Wolf's own experiences with the police, this stark and timely play explores how young black men are slipping through the cracks in society.
Returning to Ovalhouse for a limited run after an acclaimed debut in 2017 tickets are just £10 for Afridiziak readers.
Afridiziak subscribers can get £10 tickets for all performances Thu 6 – Sat 15 June.
Use code WOLF10 when booking online.
NEED TO KNOW: Custody is at Ovalhouse, 52-54 Kennington Oval, London SE11 5SW | Book tickets