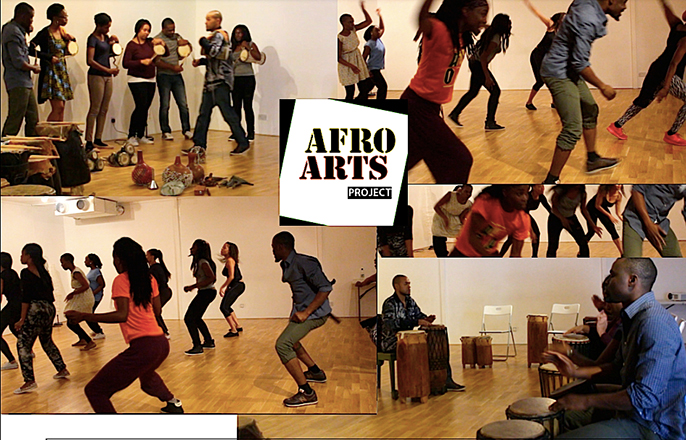 AFROJAM @ AFRICA CENTRE SUMMER FESTIVAL 2014
AFROJAM @ AFRICA CENTRE SUMMER FESTIVAL 2014Vimeo.com
The sessions are taught on a general level and are suitable for beginners and improvers. Whatever your experience, you are welcome! Afro Arts Projects are a collaborative cross-dicipline collective, which seeking to promote a new and accessible understanding/appreciation of traditional and modern African Cultures, all aimed at the African diaspora community in London.
AFROJAM is an energetic fusion of traditional and modern African dance movement, made to the latest popular sounds coming from and inspired by the Continent.
DRUMMING from Nigeria/Ghana - Lively, fun and informative drumming sessions where you will have the opportunity to explore a mixture of authentic instruments and learn various rythmic patterns, calls and responses.
SCHEDULE *Please arrive 15 minutes early for registration*
ADULT'S AFROJAM DANCE: 12:30pm-1:30pm
ADULT'S DRUMMING: 1:45pm-2:45pm
CHILDREN'S DRUMMING: 12:30pm-1:30pm
CHILDREN'S AFROJAM DANCE: 1:45pm-2:45pm
(All our teachers have experience of working with young people & are CRB checked)
Info: The Afro Arts Workshops take place on Saturday 20 June 2015 from 12-3pm at Husky Studio, 29 Amelia Street, London SE17 3PY | Book tickets