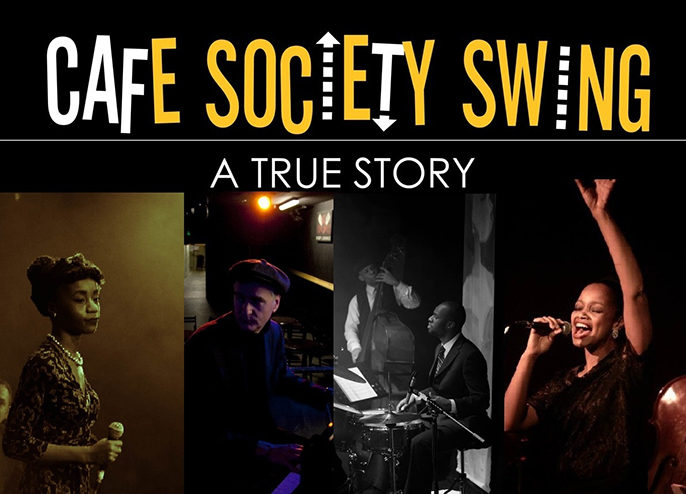 Cafe Society Swing is a musical revue telling the remarkable story of the first racially-desegregated night club in New York from its opening in 1938 to its demise in 1949, during which time it played host to some of the finest musical talent of the 20th century. 'Cafe Society Swing – a true story' returns to London's Leicester Square Theatre for its first full West End run following two sold-out shows there last year, and 2012's residency at the Tricycle Theatre both of which earned rave reviews. It then heads off to New York City. Revised and revitalized with a new cast that boasts the crème de la crème of the UK jazz scene, Cafe Society Swing takes the audience on a thrilling musical journey performing classic songs of the period.

Stellar vocalists Vimala Rowe, Cherise Adams-Burnett and Ciyo Brown, alongside the Cafe Society All Stars which include, amongst others, Jason Yarde, Denys Baptiste, Shane Forbes and Winston Rollins perform an irresistible soundtrack of music from many of the artists who performed there – Billie Holiday, Sarah Vaughan, Lena Horne and Count Basie, to name just a few.
Directed by Simon Green
Cast: Vimala Rowe, Cherise Adams-Burnett and Ciyo Brown, with the Copasetic All Stars directed by Alex Webb.
Info: Cafe Society Swing is at the The Leicester Square Theatre, 6 Leicester Place, London WC2H 7BX from 17 to 21 June 2014. Box Office: 08448 733 433 | book tickets | Tuesday, 17 June 7pm | Wednesday, 18 June 7pm | Friday, 20 June 7pm | Saturday, 21 June 3pm and 7pm