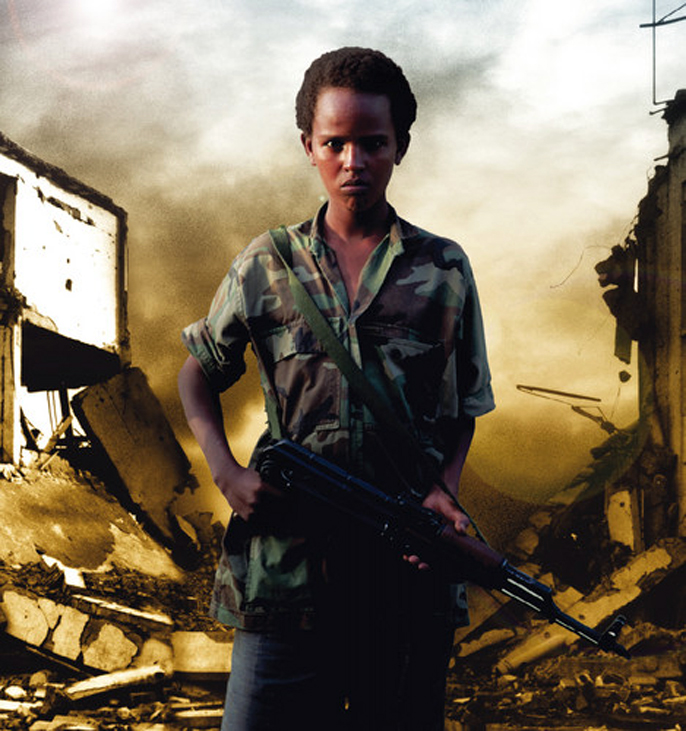 Richard Eyre directs a new play by Moira Buffini, Welcome to Thebes, continuing the Travelex £10 Tickets season in the Olivier Theatre and opening on 22 June. Nikki Amuka-Bird and David Harewood lead the cast, which also includes Rakie Ayola, Jacqueline Defferary, Tracy Ifeachor, Chuk Iwuji, Alexia Khadime, Ferdinand Kingsley, Aicha Kossoko, Simon Manyonda, Bruce Myers, Pamela Nomvete, Joy Richardson, Vinette Robinson and Michael Wildman.

The production will be designed by Tim Hatley, with lighting by Neil Austin, music by Stephen Warbeck, choreography by Scarlett Mackmin and sound by Rich Walsh.

Faced with an impoverished population, a shattered infrastructure and a volatile army, the first democratic president of Thebes, Eurydice, promises peace to her nation. Without the aid of Theseus, the leader of the vastly wealthy state of Athens, she doesn't stand a chance. But Theseus is arrogant, mercurial and motivated by profit.

Will Eurydice and her government get what they need for their fledgling state – on terms that they can live with? A swaggering opposition circles, impatient for insurrection. The body of the former dictator lies unburied. A boy soldier is carelessly murdered.

Set in the present day, but inspired by ancient myth, Moira Buffini's Welcome to Thebes offers a passionate exploration of an encounter between the world's richest and the world's poorest countries set in the aftermath of a brutal war.