Book Slam with Patrick Neate, Roger Robinson and Soweto Kinch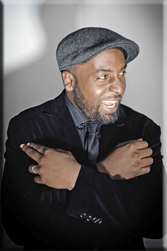 Book Slam moves on to pastures new this month at The Tabernacle in Notting Hill.  To celebrate this and the launch of Patrick Neate's fantastic new book Jerusalem, we are hosting our annual summer BBQ. There will be sausages, stories and jazz. What more could you ask for on a Thursday night? 
Jerusalem is the final novel in a trilogy which started with Musungo Jim and followed with Twelve Bar Blues.  Relevant, politically astute, moving and funny, Jerusalem is a loving portrait of Englishness as it never was, isn't now and, hopefully, never will be. In the first year of the 20th Century, a young Englishman returns home from the Boer War. Disillusioned with Empire, he sets out on a pilgrimage to identify the key elements of the English character that they may be forever preserved. In the present day, a young London entrepreneur, owner of the 'cultural consultancy' Authenticity™, defines his contemporaries through their consumer choices, wallows in money and contemplates his growing sense of dissatisfaction.  Patrick Neate is the author of four previous novels: Musungu Jim and the Great Chief Tuloko, which won a Betty Trask Award, Twelve Bar Blues, which won the 2001 Whitbread Novel of the Year Award, The London Pigeon Wars, and City of Tiny Lights and Jerusalem.
Roger Robinson also launches his new collection Suckle, intoxicating poetry flavoured with the attitude and lingo of his Trinidadian homeland. Roger is a writer, skilled performer and lecturer on poetry and performance. Listed by Decibel as one of fifty writers who have influenced the black-British writing canon over the past five decades, he has toured in Vietnam, the Philippines, Argentina, India and the Czech Republic.
Soweto Kinch is one of the most exciting and versatile young musicians to hit the British jazz scene in recent years.  His debut album Conversations With The Unseen combined straightahead jazz with funky hip-hop and rap and launched Soweto's solo career.  He went on to win a Mercury Music Prize for Album Of The Year, and a MOBO Award for Best Jazz Act.
About Book Slam
Book Slam was conceived by host Patrick Neate. The idea was simple: to come up with a 'live literature' format that was as far removed from the rarefied 'book reading' as it was possible to be. Five years on, Book Slam has become a monthly West London staple, always attracting a packed and enthusiastic audience (400 people) to its eclectic mixture of words and music.
So far, Book Slam has attracted a wide range of storytellers from all disciplines ... novelists including David Simon, DBC Pierre, AL Kennedy, James Frey, William Boyd, Will Self, Hanif Kureishi, Richard Milward, Irvine Welsh, Nick Hornby, Monica Ali, Hari Kunzru, Zadie Smith, Jonathan Safran-Foer, David Eggars, Gautam Malkani and Niall Griffiths; spoken word artists such as Luke Wright, Simon Armitage and Lemn Sissay; musical talent like Adele, Ty, Plan B, Mike Ladd, Kate Nash and Soweto Kinch.  The audience is similarly diverse: the next generation of media players rubbing shoulders with students, street politicos and the intellectually intrigued: it's an exclusive club where everyone is welcome.
Book Slam takes place on 25 June, 2009 at the Tabernacle with burnt sausages from 6pm, stuff starts at 8pm
Address:  Tabernacle, Powis Square, London W10 5QZ
Tickets: £6 in advance / £8 on the door (£6 NUS)