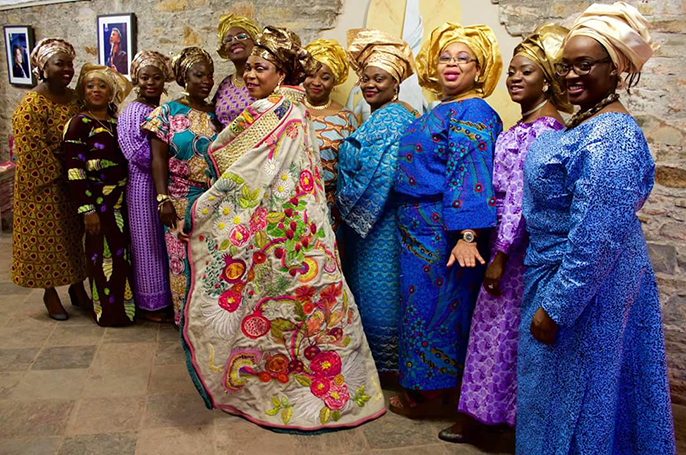 Africa's greatest The Yoruba Women Choir, directed by founder Funmi Olawumi, is one of the world's greatest choirs. The soulful harmonies of the 10 singers and the infectious rhythms of their 6-piece band are combined to create an uplifting musical experience. Mixing secular and non-secular songs together they create joyful songs that lift your spirit and soothes your soul. The choir's exquisite harmonies are as deep as the ocean and their performances have won many fans from all over the world.
Funmi Olawumi (Founder), Ayinke Martins, Mary Tade, Dupe Lawson, Joy Aigbetan, Nike Fagbuaro, Biola Dosumu, Kehinde Talabi, Victoria Anu, Kehinde Akande and Denise Adisa.


Read interview with Funmi Olawumi
The Band are Niran Obasa (Keyboards), Segun Idowu (Guitar), Kayode Adeniran (Bass), John Bello (Drums), Wale Ogungbe (Talking Drum), and Ayo Balogun (Conga).
NEED TO KNOW: The Yoruba Women Choir performs at the Union Chapel on Thursday 25 July 2019 | Book tickets