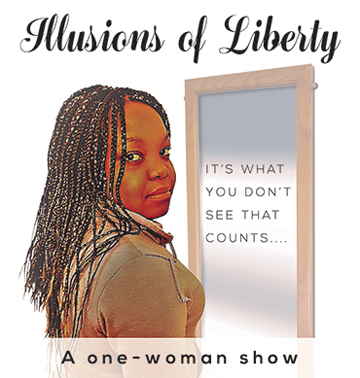 Illusions of Liberty is a black comedy about, a woman who has a fake identity, but not one of her choosing. She is in a constant battle to maintain what people believe she is, It's a matter of survival. Over the course of four days, after some traumatic news, she battles with hard truths, and convincing lies.
Liberty Jones is a Principal Cellist, for five years she has been plagued with an increasing number of bewildering symptoms. Five days ago, Liberty received a diagnosis of an invisible illness. 'Illusions of Liberty' follows her in the four days where we see her struggle with her diagnosis and the mother/daughter relationship. As she struggles to maintain her equilibrium in her new status and relationships.
How does she feel when the dust settles? How does she deal with her new normal? And how many new 'normals' will she have to adjust to, in four days.
This production will be part of the Playmill Theatre Festival at the illustrious King's Head Theatre, Islington in July 2019. Playmill is the King's Head Theatre's festival of brand new work. "For two weeks every July, we open our doors to the UK's most exciting, bold and ambitious emerging companies"
Written by Lorna Wells
Directed by Raquel Grela
Don't miss this one-woman show featuring Corinne Walker, as Liberty Jones.