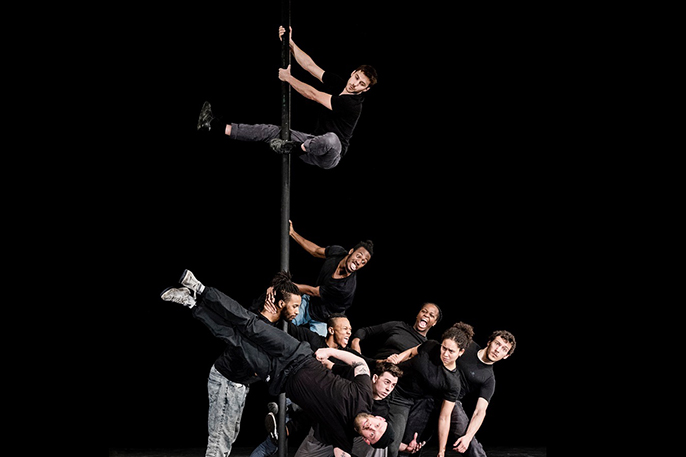 Circus Sampler | Contemporary Circus | Crying Out Loud
Hip hop theatre collective Far From The Norm present the London premiere of their new show Union Black on the first weekend (28 and 29 July) of Somerset House's Circus Sampler season of distinctive and new contemporary circus. Far From The Norm have a strong political ethos underpinning their work with Union Black as a powerful vision of Brexit breakdown.
For Circus Sampler they have been working with circus artists on tight wire and Chinese pole to challenge their signature fast-paced footwork and physical floor-work.
Info: Far from the Norm's London premiere of UNION BLACK is at Somerset House's Circus Sampler 28-29 July 2018 | Find out more about Circus Sampler | Edmond J. Safra Fountain Court, Somerset House London | FREE EVENT Far From The Norm's Union Black / Marawa and the Majorettes
12noon: Marawa's Majorettes (approx. 1hr)
1:30pm: Union Black (approx. 35 min)
3pm: Marawa's Majorettes (approx. 1hr)
4:30pm: Union Black (approx. 35 min)