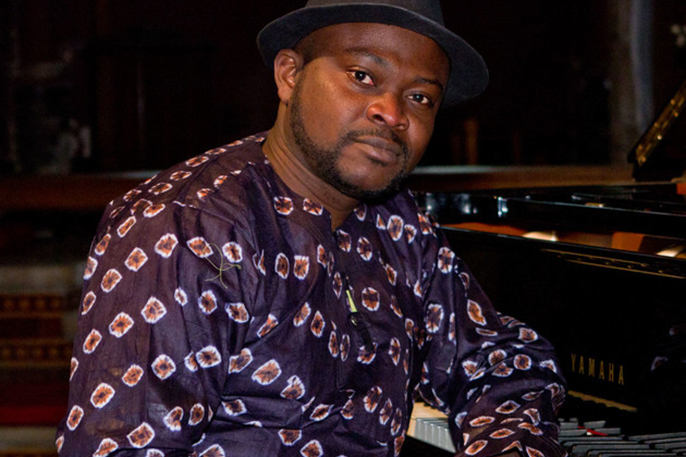 Emerald - Niran Obasa @ The Vortex Jazz Club
Emerald - Niran Obasa @ The Vortex Jazz Club YouTube.com
Nigerian pianist Niran Obasa made his name as one of the foremost session musicians in Nigeria. He is currently the musical director of The Yoruba Women Choir and the keyboardist of The InRhythms. Obasa's own compositions combine afrobeat, hi-life, urban grooves and jazz solos to create improvisational music that brings something new to contemporary African jazz.
For his debut performance at Southbank Centre he plays solo excerpts from Children of Chibok – a piano suite dedicated to the kidnapped children of northern Nigeria, which premiered during the 2014 London African Music Festival.
With his 10-piece big band he then performs music from his album 4th Dimension.
Info: Joyful Noise presents Niran Obasa at the Purcell Room, Queen Elizabeth Hall, Southbank Centre, London SE1 8XX, 23 July 2015, 7.45pm | Book tickets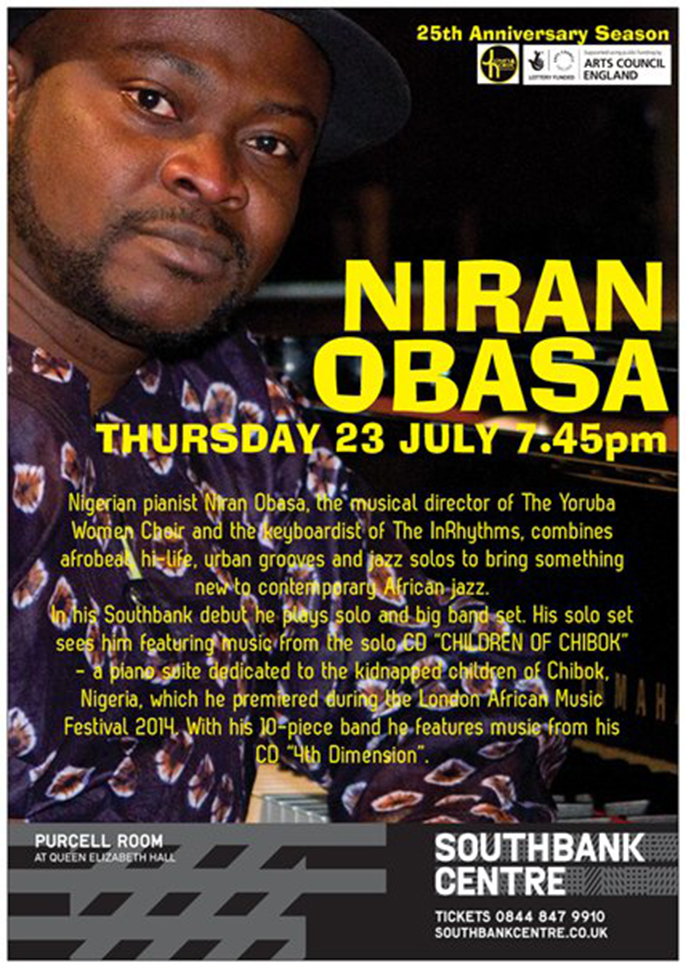 Related links