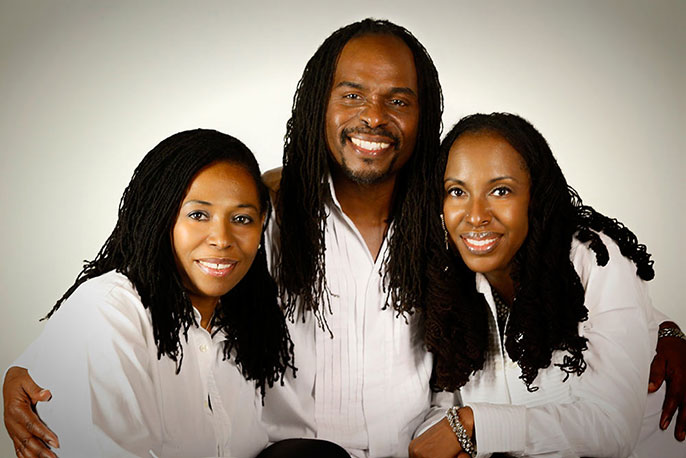 Following two hugely successful runs here, Lover's Rock Monologues returns to the Tricycle for a strictly limited time. With personal stories interspersed with the inimitable songs of the era, three of the scene's luminaries – Janet Kay, Carroll Thompson and Victor Romero Evans – illustrate the inside story behind the trailblazing cultural phenomenon
Lover's Rock is a hugely influential sub-genre of reggae. Born in London, Lovers Rock defined a generation in the late '70s and '80s. It gave women a voice in the traditionally male-dominated realm of reggae, and broke beyond the constraints of its genre, giving artistic inspiration to The Police, Culture Club, UB40 and countless others. Crucially, Lover's Rock was an integral part of black British identity during a politically and socially unstable time.
The Tricycle reunites three of the movement's most influential stars: Multi award winning artist Janet Kay, who is entered in the Music Guinness Book of Records as the first British born black female to have a reggae song (Silly Games, 1979) at the top of the British Pop charts; Victor Romero Evans who has worked extensively on stage, screen, radio and as a recording artist, and is a founder member of the Black Theatre Co-operative; and Carroll Thompson who is, together with Janet, acknowledged as one of the Queens of Lover's Rock. Carroll has won many awards, including Best Female Performer at the GLR Reggae Awards in 1983.


Info: Lover's Rock Monologues, 20 – 25 July 2015 at Tricycle Theatre, Kilburn | Book tickets | Mon – Sat at 7.30pm / Sat Mat at 3pm | Tickets: £12 - £28 (There is a £1 online booking fee per ticket)