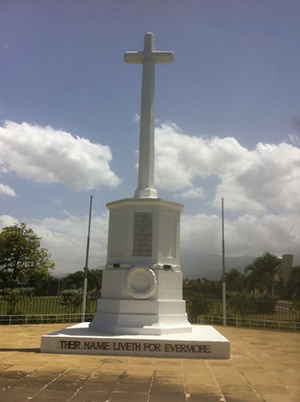 Chigger Foot Boys is based on real events in the lives of the Jamaicans who fought for Britain and the Empire during World War 1.
The play explores the effects of the barbarity of war on a cynical professional soldier from the British West India Regiment, a troubled country boy who volunteers to fight, an idealistic Rhodes Scholar who is made to fight as an honorary white man while at Oxford and his charming younger brother, and is set amid the rum and banter of a harbour side bar in downtown Kingston.
Chigger Foot Boys is an Ovalhouse The Other 1914 seed commission, two new pieces that tell the unwritten histories from the year that changed the world forever, and take true events as their starting point.
Please note that this is a semi-staged performance.
[LISTEN] Let's talk about rum bars and dominoes