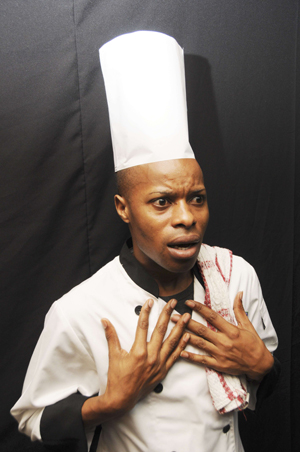 Keith 'Shebada' Ramsey stars in Krosses. Co-starring Maxwell 'Bashy' Grant. Dainty Bellanfantie, Junior Williams and Cavin Carty complete the cast of this hilarious play.
Shebada - famed for his hilarious witty lines on stage - returns to give you more than before, in micheal Denton's latest blockbuster.
Krosses shows the interconnectivity of folks in a simple living community and how one person's action can affect others living around them. A Jamaican style soap opera with a delicious slice of comedy with Shebada at his very best... you can't afford to miss it.
13-14 July, Broadway Theatre Catford www.broadwaytheatre.org.uk


19 July, Trinity Sports Centre, Cambridge St, Hulme, Manchester, M15 6HP www.trinitysportscentre.com


20 July, Royal Suite, 271 Birchfield Rd Birmingham www.theroyalesuite.co.uk


26 July, UK Centre For Carnival Arts Luton, St Marys Road, Luton, LU1 3JA www.carnivalarts.org.uk


27-28 July, Hackney Empire 291 Mare Street, Hackney