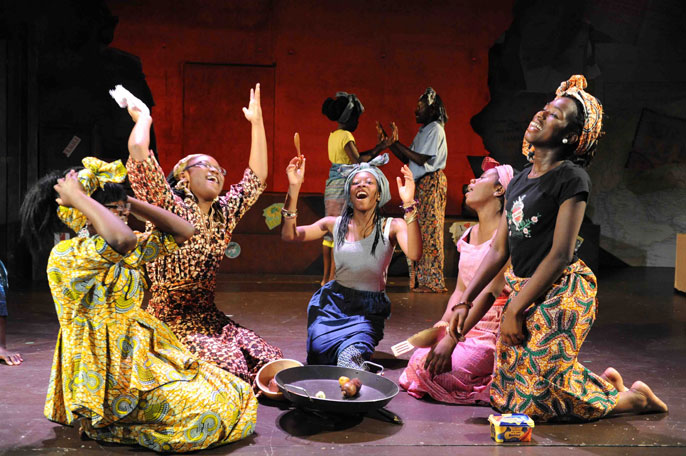 Coventry's Belgrade Theatre is exploring the stigma that surrounds HIV and AIDS in its brand new production Close to Home, which will be performed by the Belgrade's Black Youth Theatre. Now 20-strong, the Belgrade's Black Youth Theatre has grown from strength to strength since it was created in 2007 to bring the stories from the city's diverse communities to life on stage. In keeping with its original ethos, the group's new play, Close to Home, is a critique of the silence and ignorance that still surrounds HIV and AIDS, despite medication now making it possible to live a long and happy life.

The story follows Misi, a young Coventrian of Zimbabwean origin, who is torn between the values of her African family and the prejudices of her peers at school. She makes friends with Wendy, a popular white girl at the top of her class. But Wendy has a secret and the revelation drives a wedge between the girls, driving Misi back home to Zimbabwe with life-changing consequences for both of them.

Close to Home was penned by local writers Joan Carty and Lorna French with members of the Black Youth Theatre and the Belgrade's dramaturg, Ola Animashawun. Writer Joan Carty is no stranger to the Belgrade, having completed the theatre's Critical Mass playwriting course. Her play Holding the Centre received a reading at last year's New Black Showcase in the Belgrade's B2 auditorium.

Close to Home will be directed by the Belgrade's Drama Worker Leon Phillips and the Belgrade's Associate Director for Community & Education, Justine Themen.

Info: Although tickets for Close to Home are free, booking is still advised by calling the Belgrade's Box Office on 024 7655 3055 or going online at www.belgrade.co.uk. Organisations or individuals wishing to get involved in the work of the Community & Education Company should call 024 7684 6749 or email communityadmin@belgrade.co.uk.