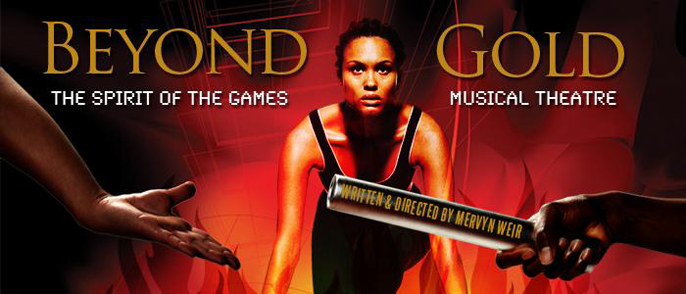 Beyond Gold is an entertaining and extraordinary mix of stirring gospel singing, live musicians, contemporary dance and drama, bringing to life, real stories of Olympic athletes. The production explores what it takes to be part of the sometimes exhilarating, but often painful quest for­­ Olympic success.

This is an original and innovative musical theatre production that explores Christianity's relationship to the Olympic Games. Using a mix of Gospel music and popular songs, the audience is taken on an inspiring journey that celebrates the 'spirit of the games'.

This production is good for the whole family and provides the perfect opportunity to invite friends and neighbours to an entertaining and educational evening that shares the gospel without being 'heavy'. If you'd like to find out more, please feel free to email or call for information on group and block booking.
15 July, Catford Broadway Theatre, London SE6 4RU
21 July, Logan Hall, London WC1H OAL
22 July, Hexagon Theatre, Reading, RG1 7UA
29 July, Alban Arena, St Albans, Herts AL1 3LD
Info: For more information, visit their Facebook page
---
Related Links