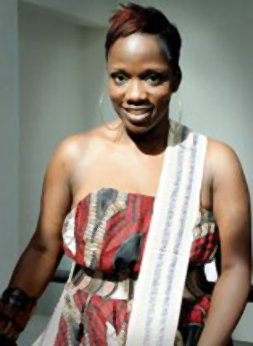 Almeida Festival produces an annual festival of contemporary opera, music and theatre each summer.

Adrian is a triage nurse, British of Zimbabwean descent, working in a London hospital alongside his long-term English girlfriend, Jessica. He finds himself suddenly drawn into a drama of ethics and loyalty when he encounters an African baby whom he suspects has been brought into the country illegally.

An opportunity to see this new commission from award-winning writer Michael Bhim take shape over a week of rehearsals and stagings, directed by Femi Elufowoju Jr. Tiata Fahodzi is the UK's leading company exploring experiences from within British African communities.

Cast: Annette Badland, Anniwaa Buachie, Wil Johnson, Simone Lahbib, Akemnji Ndifornyen, Lisa Davina Phillip

The Golden Hour is at the Almeida Theatre from 29 to 31 July at 7.30pm

Address: Almeida Theatre, Almeida Street, London, N1 1TA
Tickets: £12.50

Info: 020 7359 4404 to book your tickets or email boxoffice@almeida.co.uk with your phone number and they will contact you.