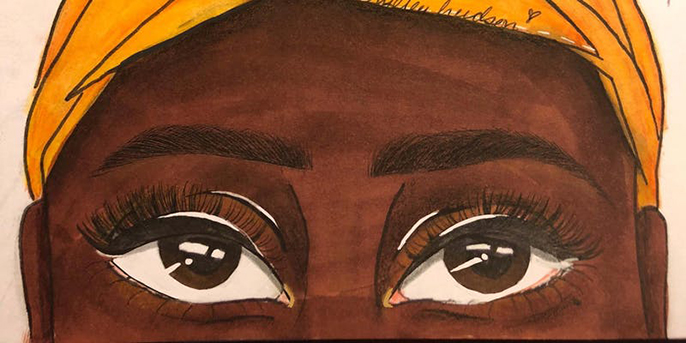 Orísun Productions was founded in September 2018 by actors shereener browne, Seun Shote and Selicia Richards-Turney.
Frustrated at the lack of opportunities for African and African Caribbean actors, the trio desired to create a theatre company that would provide a platform for creatives from the African diaspora, with the specific aim of breaking down stereotypes.
This is already happening. 2018 saw, among others, the production of Nine Night and Barbershop. However, Orísun wants to take the journey further by producing art that challenges stereotypes, promotes diversity and encourages storytelling that, while not necessarily about skin colour, features actors from the diaspora.
This inaugural production will feature seven original monologues performed by seven actors. The monologues are linked by a central theme: spring, fountain, origin; some of the English translations of the Yoruba word 'Orísun'.
The monologues touch upon the modern themes of depression, childlessness, sex and sexuality in a sometimes surprising and imaginative way. With its staging in a former motorbike garage now turned community gallery space, this production will both challenge and engage the audience.
Entire production curated/directed by Anton Phillips.
Breakdown of the monologues
Uterus-less – written by Stacey Lane, performed by Amanda Blake & directed by shereener browne.
The Carnival – written by Nick Maynard, performed by Martin O-Whyte & directed by Seun Shote.
Boots' Spring Vacation – written by Rex McGregor, performed by Efeosa Afolabi & directed by Selicia Richards-Turney.
Find Your Tribe – written by Andy Rothery, performed by Rachel Morris & directed by Lawrence Coke.
The Fountain – written by Andy Rothery, performed by Jerome Wise & directed by Jeremiah Towolawi.
Beautiful Spring – written by David Spencer, performed by Chipo Kureya & directed by Jeremiah Towolawi.
Please dry Your Hands - written by Kwame Lestrade, performed by Peace Oseyenum & directed by Lawrence Coke.