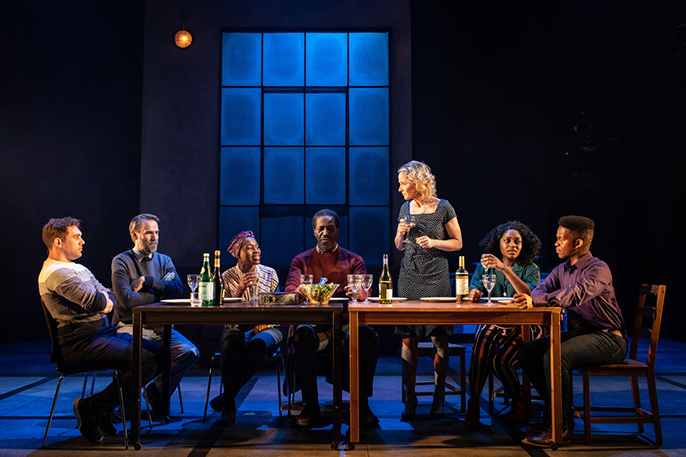 The world premiere of Leave to Remain, a new play with songs by Bloc Party frontman Kele Okereke and writer Matt Jones (Doctor Who, Mr Selfridge), runs 18 January – 16 February 2019 at the Lyric Hammersmith. Kele has written 14 original new tracks for the show and the soundtrack will be released on press night, Thursday 24 January 2019.
Leave to Remain is directed by Robby Graham (Artistic Director of Southpaw Dance Company and choreographer of the National Theatre's production of Angels in America) who brings a strong, physical movement vocabulary to the piece.
Give me your worst day
Give it to me
I'll take the strain
Give me all the times you go insane
Your leave to remain
Leave to Remain is a tender portrait of love in the face of an uncertain future. Obi (Tyrone Huntley) and Alex (Billy Cullum) are a young gay couple leading busy London lives. When Alex's visa comes into question, their relationship takes a turn. Marriage is an option, but the timing isn't perfect, and it means confronting their families and their pasts.
NEED TO KNOW: Leave to Remain is at Lyric Hammersmith, Lyric Square, King Street, London W6 0QL from 18 Jan to 16 Feb 2019 | BOOK TICKETS