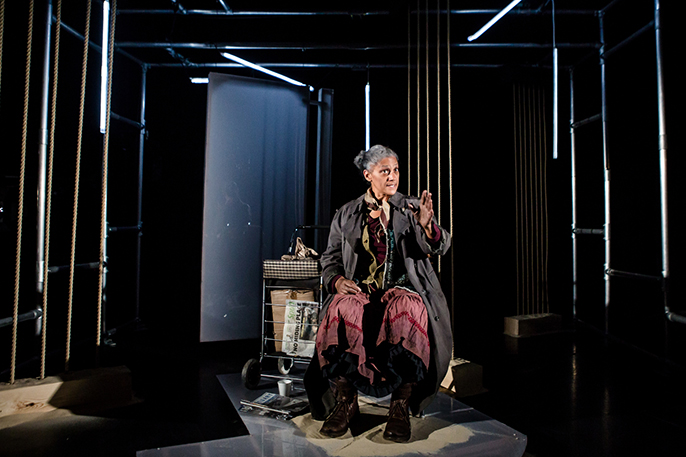 When she gon come? I lookin at de people dem but I can't see her. She a pretty lookin ting, she does stan' out amongst these faces dripped in dissatisfaction...
Evangeline is waiting, she has been waiting a long time. She waits for the Black Swan to glide through the station and show her a little warmth and kindness. She waits for a ticket home to Trinidad, the sun, the mango trees, and the street vendors selling curry. She waits for Shirley the daughter she let walk away all those years ago.
I try not to tink about she too much, 'cause de pain dem thoughts bring it like a heard of buffalo runnin wild in a field, an I beneath dem foot.
Will her daughter ever return to her and can she ever forgive the Mother that let her go?
Starring BAFTA and Golden-Globe nominated actress Cathy Tyson, She Called Me Mother is a powerful play about memory and loss written by Michelle Inniss and directed by Cara Nolan.