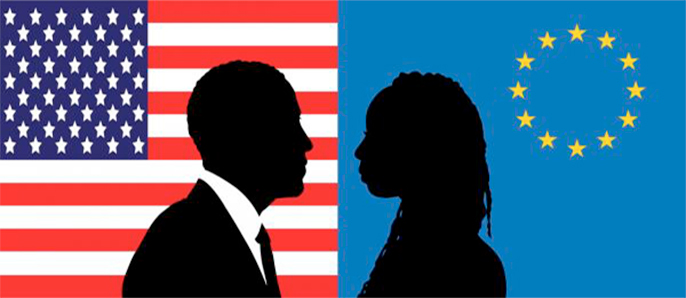 On 4-5 January, 2017 at the Etcetera Theatre in Camden, London, writer, Sylvia Arthur opens the annual Black Box Festival with her timely and provocative one-woman show, Obama & Me.
Two weeks before the end of the historic Obama presidency, join us for a reading of this unique work-in-progress that links the contemporary Black European experience to the Black American experience through the journeys of the first Black president of the United States and a Black Brit working at the heart of the EU.
While Barack Obama is fulfilling his American Dream as the first Black president of the United States, Sylvia Arthur, a Black Brit, is in Brussels in pursuit of the European version.
Working at the political heart of Europe as a communications consultant tasked with promoting Freedom of Movement, she zigzags the continent proselytising the benefits of a borderless Union.
But as the President faces resistance to his agenda, so does she as nativism, authoritarianism, misogyny, and racism sweep through Europe, and the world, and dreams begin to crumble.
Writer and performer, Sylvia Arthur says: "Over the last six years, while travelling around Europe working on the controversial Freedom of Movement policy, I often noticed the parallels between what Obama was going through and what I was going through, from being birthered and blocked to bullied and emboldened. I looked to Obama - Barack and Michelle - for guidance in fortitude and conviction."
Inspired by political shows like Steve Richards' Rock n' Roll Politics and Owen Jones' The Politics of Hope, Obama & Me incorporates ideas, entertainment, and spoken word in a compelling narrative.
Says Arthur: "The current political climate in both Europe and America affords us a rare opportunity to reimagine the future. From Brexit to Trump, now is the time to consider the where we are, how we got here, and where we go from here. Come along for a dose of empowerment, upliftment, and hope."
Info: Obama and Me is at Etcetera Theatre, Camden on 4-5 Jan 2017 | Book tickets