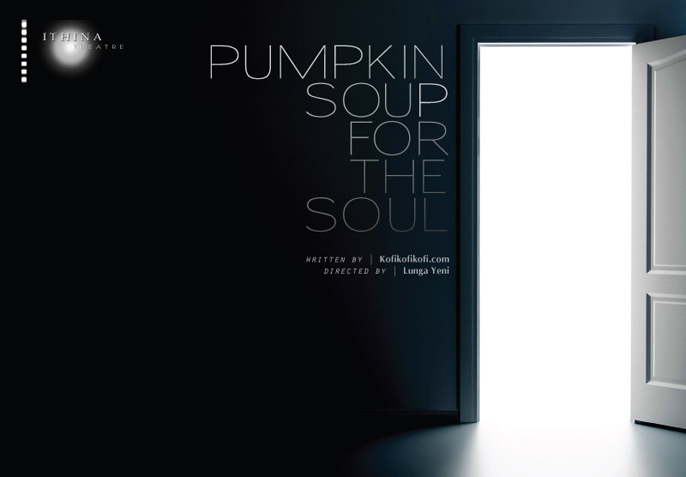 Ithina Theatre's first production, an exciting new play 'Pumpkin Soup for the Soul' by acclaimed playwright Kofi Agyemang starring Bevan Celestine, Kyla Frye, Dominic Debias, Marcia Mantack and Coren Lawrence.

'Pumpkin Soup for the Soul' is a collection of seemingly inconsequential events woven into a rich, beautifully crafted tapestry of scenes played out against a vibrant pulsating contemporary backdrop of inner city joys and woes. We tip toe into the lives of 'ordinary' folks coping with the twist and turns of relationships, stability and love. Bear witness as they journey to hitherto uncharted emotional, physical and spiritual discoveries of life's oneness.

You chop, You Peel, You Slice, You Season, You Taste,
You add a little something
It simmer, it boil
It nice.
Info: Pumpkin Soup for the Soul is showing on Saturday, January 26 at Chats Palace, 42-44 Brooksby's Walk E9 6DF www.ithinatheatre.co.uk