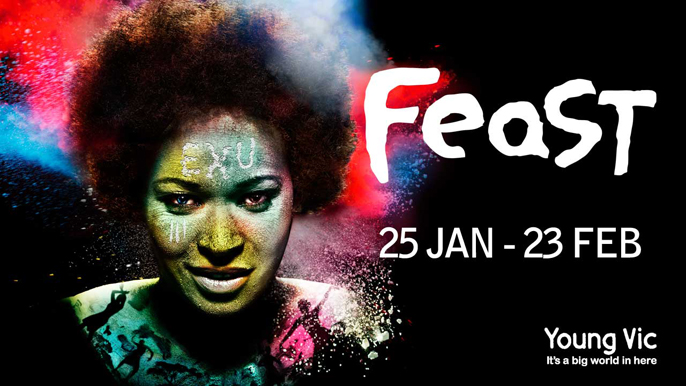 Multi award-winning director Rufus Norris (Cabaret, London Road, Vernon God Little) and five playwrights from across the world mount an epic production celebrating the magnificent Yoruba culture. This Young Vic and Royal Court co-production is brought to life by the dazzling choreography of George Cespedes (Danza Contemporanea de Cuba) and live music.

On their way to a feast, three sisters are separated at a crossroads by a trickster. To be reunited, they must undertake an incredible and mystical journey from 18th century Nigeria to Brazil, Cuba, the US and the UK in 2013.

The journey of Yoruba culture, tradition and religion as it moved through slavery from West Africa to the Americas, is one of the most powerful stories of exploitation, resistance and survival. Rufus Norris and Elyse Dodgson have been working with playwrights from five countries where the Yoruba legacy has had a great impact on contemporary life: Yunior García Aguilera (Cuba), Rotimi Babatunde (Nigeria), Marcos Barbosa (Brazil), Tanya Barfield (USA) and Gbolahan Obisesan (UK) to create a theatrical exploration of this diaspora across the Atlantic and back.