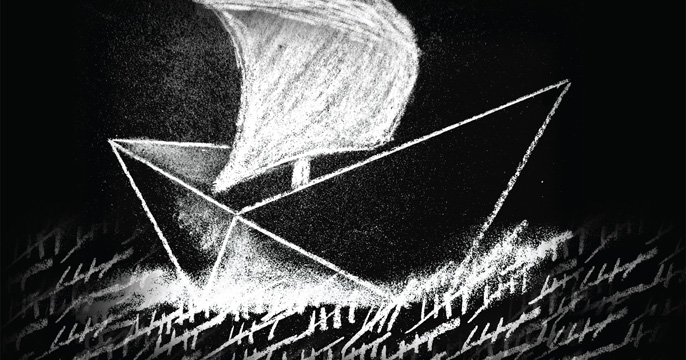 Set aboard a slave ship in the late 18th century, Silver Shores is a poetic new drama written and directed by Royal Court Critical Mass alumnus Tian Glasgow. Developed at the Tristan Bates Theatre in Autumn 2011, the production features an ensemble cast alongside live drumming and a stark, compelling design by Rhiannon Clarke.

Silver Shores depicts the lives of three slaves collected from the Gold Coast of West Africa (now Nigeria). While concocting an escape plan they meet Kayode Joseph, an educated black man pretending to be a slave to conduct an anthropological study. As their relationship deepens, Kayode comes to realise the truth of own place in the emancipated world and the leash around his own neck.

Enveloping the audience in the slaves' enlosure, deep within the ship, Silver Shores examines what it means to be human when you have no future, where hope can be found, and how people – and their culture – fight for survival.

Dramaturgy and movement by Ben Charland (Elephant Foot Theatre Company, author of the acclaimed Wealth at Cable Street Studios, 2010). Cast includes Tyson Oba, Emmanuel Akintunde, Tapiwa Madovi and Edward Muruako.
---
Info: 7.30pm | Tristan Bates Theatre, 1a Tower St, London WC2H 9NP | www.newslangproductions.com