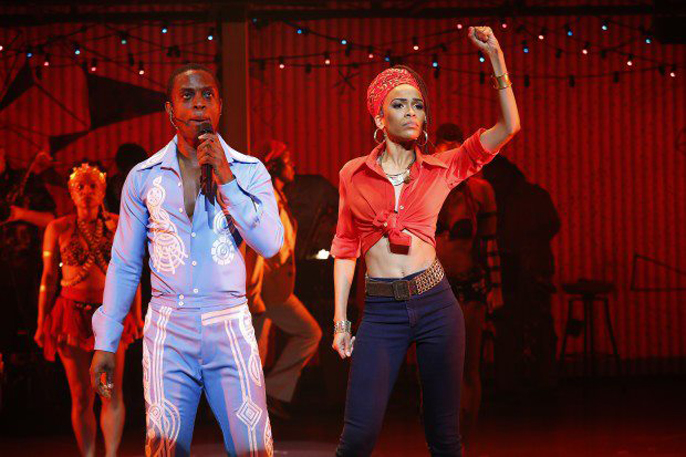 A spectacularly inspiring and triumphant tale of courage, passion and love, FELA! is based on the life of Fela Kuti, who created Afrobeat—a blend of jazz, funk and African rhythm and harmonies—and mixed these sensual eclectic rhythms with simple but powerful lyrics that openly assailed Nigeria's corrupt and oppressive dictatorships. Featuring many of Fela Kuti's most captivating songs performed by a combined cast of the original Broadway production and the Royal National Theatre production all under Bill T. Jones's visionary staging, FELA! reveals Kuti's life as an artist and human rights activist and celebrates his pioneering music in what has been hailed as one of the most exciting, exhilarating and vital stage experiences in recent memory.
29 Jan - 10 Feb: Washington, DC
12-14 Feb: Detroit, MI
20-23 Feb: Chicago, IL
25-26 Feb: Charlotte, NC
28 Feb-6 March: Atlanta, GA
8-9 March: Schenectady, NY
12-17 March: Philadelphia, PA
19-24 March: Miama, FL
2-4 Apr: Cleveland, OH
5-6 Apr: Buffalo, NY
12-13 Apr, Tucson, AZ
23-24 Apr, Tempe, AZ
25 Apr-5 May, Los Angeles, CA
7-19 May, Dallas, TX
28 May-2 Jun, Seattle, WA
Full tour info available here
---
Related links
Michelle Williams joins cast of Fela!
Interview with Michelle Williams, Afridiziak Theatre News
All Afridiziak Theatre News stories on Fela!