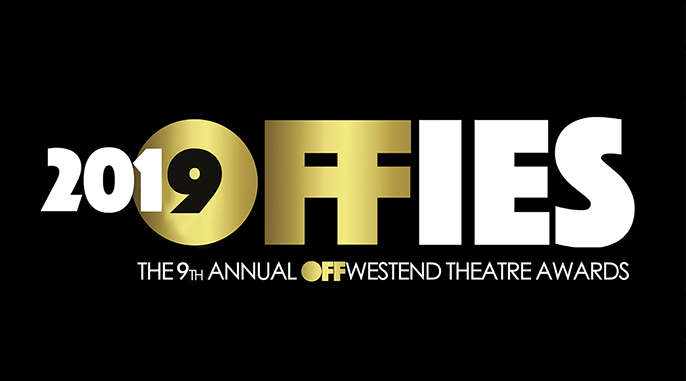 The presenters of the Offies 2019 awards at the ceremony will include critic Lyn Gardner, writer Ben Okri, producer Danielle Tarento, actors Liza Sardovy and Simon Green, and Julie Ward MEP. Awards will also be presented by Emma de Souza from UK Theatre, Jonathan Grant, online critic and Offies "super assessor", Linda Marlowe, actor & OffWestEnd Patron, Terri Paddock who runs My Theatre Mates & Stage Faves, Tim Webb MBE, founder of Oily Cart, and two of the Offies "Patron Saints" – Catherine Kodicek, Head of Costume at the Old Vic, and Paul Arditti, Sound Designer. A number of winners of the Offies 2018 will also present awards: Amber Massie-Blomfield, Jo Martin, Kerry Michael, Leo G Skilbeck, Mimi Ndiweni, Neil Docking and T'Shan Williams. Certain awards will be presented by representatives of the Offies sponsors: White Light, AKA (marketing agency), estage, and the Shaw Theatre.
In 2018, Offies assessors were invited to 400 shows across 80 venues across London, resulting in 430 nominations across 28 Offies categories. The Offies panel of assessors and critics have now agreed on 89 finalists. These 28 awards cover 5 design categories, 8 categories for plays, 9 categories for musicals & opera, and 6 other categories – for Ensemble, Performance Piece, TBC (shows that defy conventional categorisation), and shows for Young People (for ages 0-7, 8+ and 13+).
Shortlisted shows include The Rink at Southwark Playhouse, Misty which successfully transferred from its original run at the Bush Theatre to a season at Trafalgar Studios as well as many at small venues across London, including the Hope Theatre, Jack Studio Theatre, Little Angel Theatre, Old Red Lion and the White Bear.
The Offies recognise and celebrate the excellence, innovation and ingenuity of independent, fringe and alternative theatres across London, helping to raise their profiles and rewarding the new talent that they nurture, which is essential for the future of the theatre industry.
NEED TO KNOW: The full list of finalists is also online.