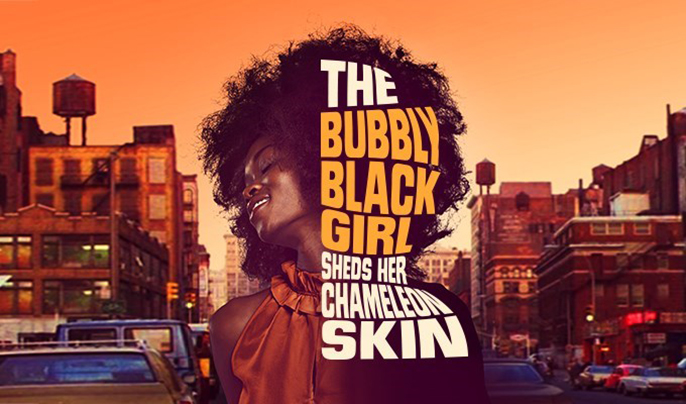 Theatre Royal Stratford East and Belgrade Theatre Coventry present the European première of The Bubbly Black Girl Sheds Her Chameleon Skin
Book, Music and Lyrics Kirsten Childs
Come and see the European premiere of this life-affirming and funny musical that wowed audiences and won awards off-Broadway.
Meet Viveca – a young African American girl who dreams of becoming a dancer. We follow her journey from school in 1960s LA through to auditions on Broadway. Growing up during the civil rights movement, Viveca chooses to face the realities of racism and sexism with optimism and faith and discovers her own self-worth.
This cheeky and satirical coming-of-age story looks at how women have been defined by others and themselves from the 1960s to present day, with an original score fusing Motown, pop and R&B – think Sondheim meets Beyoncé!

Info: The Bubbly Black Girl Sheds Her Chameleon Skin is at Theatre Royal Stratford East from 1 Feb to 11 Mar 2017 / Book tickets