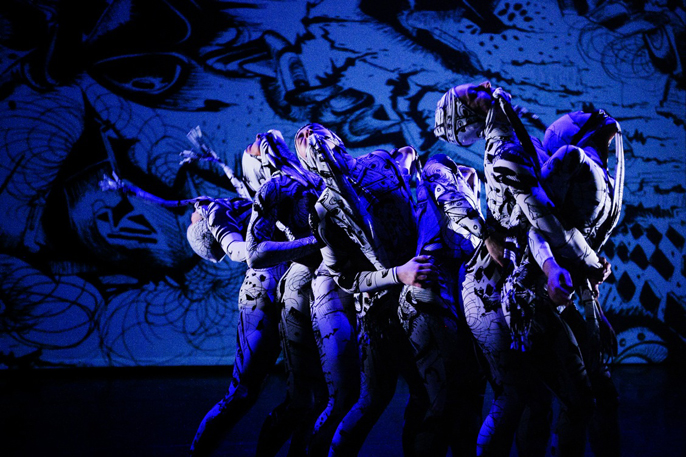 Tavaziva Dance follow up their acclaimed production of Sensual Africa, with a powerful, hard-hitting new production for a spring tour across the UK from Tuesday 12 February to Thursday 28 March.

National press are invited to review Greed at The Place on either Tuesday 12 March or Wednesday 13 March at 8.00pm.

With his cast of "exhilarating dancers" and his unmatched ability to craft work that speaks and resonates with his Zimbabwean upbringing and his life in the UK, Bawren Tavaziva faces up to the allure of the seven deadly sins.

Greed explores the complexities of money, power and religion and the subtle and not so subtle differences between African and Western cultures. Accompanied by a stimulating and infectious soundtrack this challenging, fast-paced production will hit you in the gut.

Age recommendation 12+ years
Resident in the UK since 1998, Bawren Tavaziva was born in 1976 in a rural village near Masvingo in Zimbabwe. At the age of four his parents decided their family of four boys and three girls needed to move to Harare, where his father found work in the city. Football, Michael Jackson, New Edition and Kung Fu movies viewed at the local community hall in the Harare suburb of Tafara provided his artistic inspiration. Bawren practised the dance styles, karate moves and football skills in the streets where the children of the neighbourhood gathered. As Bawren reached his teens he was drawn to a dance programme created by The National Ballet, targeting talented under- privileged youngsters. He was soon selected to join the City Youth Dance Group where the most talented received extra classes.

Within two years Bawren was selected as an apprentice to work with Tumbuka Dance Company, where he remained for five years, touring extensively, visiting the African sub-continent, including South Africa, Botswana, Angola and the Ivory Coast, and Europe, including France, Germany, Switzerland and the UK. In 1995 Bawren was awarded a scholarship to attend the Montpellier Choreographic Institute's Summer Festival in France. In 1998 Bawren moved to the UK where he has worked with Sakoba Dance Theatre, JazzXchange, Carol Brown, Phoenix Dance and Union Dance Company. He formed Tavaziva Dance in 2004, following being nominated as a finalist for The Place Prize Award.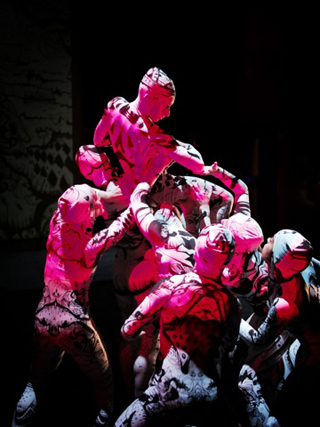 Tavaziva Dance
GREED
2013 Spring Tour Dates
Tuesday 12 February*
WINCHESTER
Winchester University
Box Office: 01962 827159

Thursday 28 February
MUSSELBURGH
Brunton Theatre
Box office: 0131 665 2240

Saturday 2 March /;l/l
BANCHORY
Woodend Barn Arts Centre
Box office: 01330 825431

Thursday 7 March
NEWCASTLE
Dance City
Box Office: 0191 261 05 05

Tuesday 12 & Wednesday 13 March
LONDON
The Place
at 8.00pm
Box office: 020 7121 1100

Tuesday 19 March
LUTON
Hat Factory
Box Office: 01582 878 100

Wednesday 27 March
GRANTHAM
The Guildhall
Box Office: 01476 406158

Thursday 28 March
LONDON
Bernie Grant Arts Centre
Box Office: 0208 365 5450