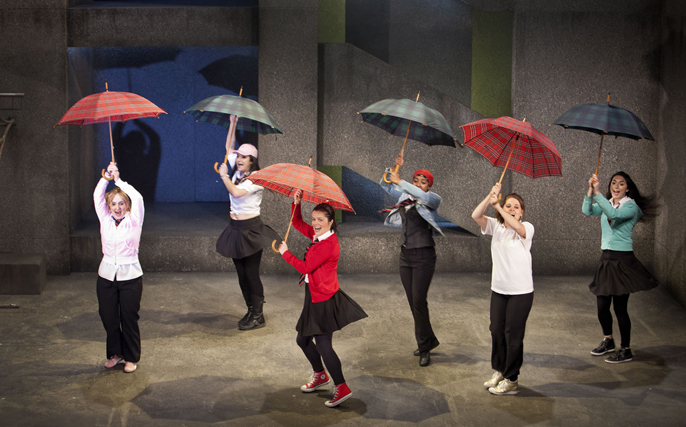 A major new life-affirming British musical from the director of the Olivier award-winning show RoadKill Theatre Royal Stratford East, National Theatre of Scotland, Citizens Theatre, Pachamama Productions and Richard Jordan Productions Ltd present the London premiere of Glasgow Girls, a high-octane new musical that celebrates the power of young people with a cause.

Conceived and directed by Cora Bissett (Director of the Olivier award-winning show Roadkill)
Written by David Greig

Glasgow Girls is a compelling and emotionally charged show that captures the strength of the human spirit and will resonate with audiences far and wide. It is based on the true story of seven teenage girls who are driven by a fierce sense of injustice to fight for the rights of the children of asylum seekers and succeed where adults and politicians have often failed.

The show is packed with songs performed by a talented cast and features electronic grime from Patricia Panther, reggae-dub from rapper Sumati Bhardwaj (Soom T), folk/rock from Cora Bissett and additional songs from the Kielty Brothers.
Info: Glasgow Girls is at Theatre Royal Stratford East from 8th February to 2 March 2013
Related links