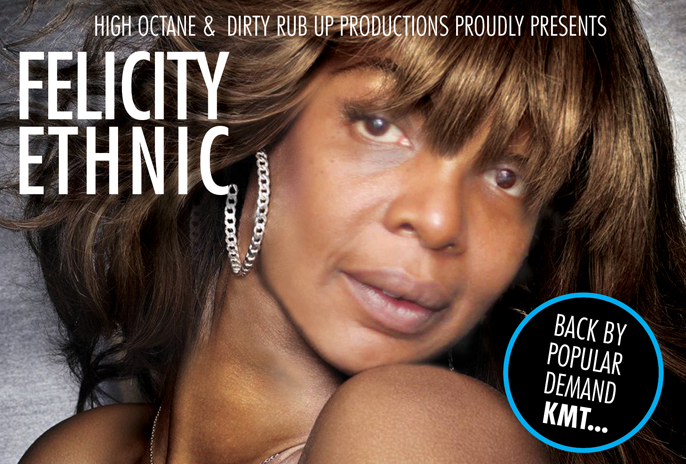 Character comedienne Felicity Ethnic returns to Broadway Theatre Catford for her show 'The Naked Truth ll' on Sunday 24 February 2013. Best known for her buxom Character Big Titty Pearl and her no holds barred stand up routines Felicity is also bringing some of her other characters to the stage - Bigga International the original hustler, Vilma , the loveable grandmother and Veinetta, the misguided young woman .

This is not your run of the mill comedy show. Set against the backdrop of the Dirty Rub up Productions office, run by Bigga International, the show is more than just a range of comics telling jokes. It is the story of Bigga International and his operations - dry cleaners, cab office, hair salon and recording studio.

Bigga has decided to film his own reality TV show where the stars are his employees who are made up of Felicity and her characters plus a range of surprise special guests who will talk, sing and perform. In Bigga's words he is going to "try a ting!"

Felicity is truly a woman of many faces and her comedic delivery makes her the most loved urban female comedienne.


Info: Felicity Ethnic will be at Catford Broadway Theatre on Sunday, February 24 2013 at 8pm