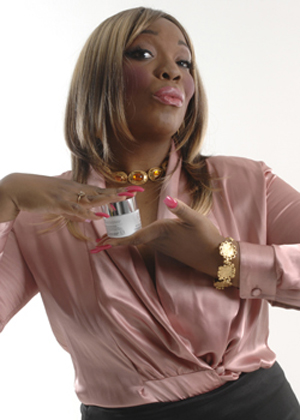 Tracey presents larger than life megalomaniac Jacqueline Jones - a woman seemingly without compassion or any sense of decency, armed only with blonde ambition, a total lack of morals and a terrifying arsenal of high pressure selling techniques.

Our heroine has acrylic-clawed her way to success and riches and will stop at nothing to protect her empire and her smooth complexion. But Jacqueline has her reasons and they become apparent as we meet the people in her life and see what made her the woman she is today.

This one-woman show is performed by Debbie Tracie, who has worked at Birmingham Rep, Coventry Belgrade, The Drum and the Shout Festival. Debbie created the larger than life Jacqueline Jones to take a sideways look at race and stereotypes. With comedy, drama and entertainment at its heart, the play manages to unmask the racism inherent in the character's own community.
Info: Death of a Beauty Saleswoman takes place at The Arena Theatre, Wolverhampton on February 1, 8pm