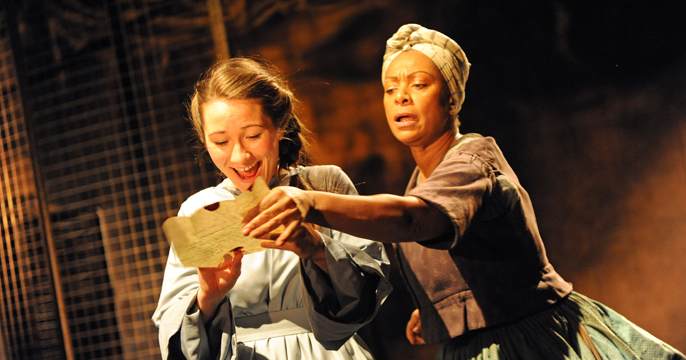 This new play, directed by Nancy Meckler, is based on the extraordinary life of Sor Juana Inés de la Cruz, a poet, nun and major Baroque literary figure of Mexico.

In a convent in Mexico, one of the brightest women of her generation strives to reconcile her love for God with her desire for learning and acclaim.

Her gift for writing plays and poetry is celebrated by the Court, but her success creates alarm and jealousy within the Church. Persecuted by a zealous archbishop and betrayed by those closest to her, Sister Juana's fragile world threatens to crumble around her as everything she holds dear is cruelly destroyed by dangerous ambition and illicit desires.
---
Info: Swan Theatre Stratford-upon-Avon, CV37 6BB